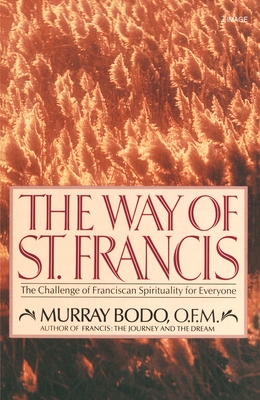 The Way of St. Francis: The Challenge of Franciscan Spirituality for Everyone (Paperback)
The Challenge of Franciscan Spirituality for Everyone
Galilee Trade, 9780385199131, 192pp.
Publication Date: February 1, 1985
Description
A way of life both stimulating and troubling This is the way of life St. Francis shows us. It asks that we look again at the possibilities within us and around us and see Francis's life and examples as a way of embracing our "dark side," of reconciling the opposites in ourselves and the world. The Way of St. Francis offers all Christians a guide to following the spirituality of the beloved saint from Assisi. Father Murray Bodo challenges himself and us with a renewed understanding of Francis--to whom we turn again and again in interpreting our own human experience and our experience of God. We reflect on the saint's ways of "letting go," of achieving poverty, of simplicity and non-violence, of entering all creatures. Franciscan spirituality is no different from any other Christian spirituality, observes Bodo. But the way that Francis lives the Gospel has an irresistible attraction for all. "Francis makes me feel loved; he makes me feel that I matter," the author writes. "That is the power he exercises over us...and that is why so many look to him as the model of what they, too, can be." This is a book for all spiritual seekers and lovers of St. Francis--a man who has inspired millions for over eight centuries.
About the Author
Murray Bodo, OFM, is a Franciscan priest and author of numerous books, including the widely read Francis: The Journey and the Dream, Clare: A Light in the Garden, Sing Pilgrimage and Exile, Song of the Sparrow: Meditations and Poems to Pray By, and The Way of St. Francis. He is on staff of St. Anthony Messenger Press, writes many articles, and travels extensively, giving talks and conducting workshops and retreats. Father Bodo lives and works in the United States.
Advertisement