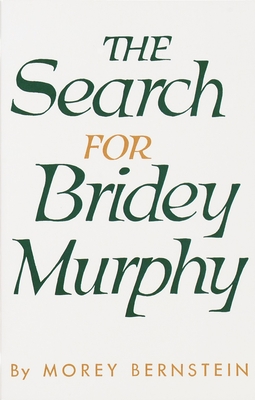 The Search for Bridey Murphy (Paperback)
Doubleday Books, 9780385260039, 260pp.
Publication Date: August 1, 1989
Description
The story of Ruth Simmons who, while under hypnosis by one of the leading hypnotherapist of the day, recants the story of the life of Bridey Murphy.
About the Author
Morey Bernstein was a Colorado businessman who pursued an amateur interest in hypnotism all the way back to 19th-century Ireland as he coaxed a young mother into recounting a previous life as a woman named Bridey Murphy. His book, The Quest for Bridey Murphy, was published in 1956, re-issued in 1965, and was eventually published in 30 languages in 34 countries. Bernstein died in 1999.
Advertisement