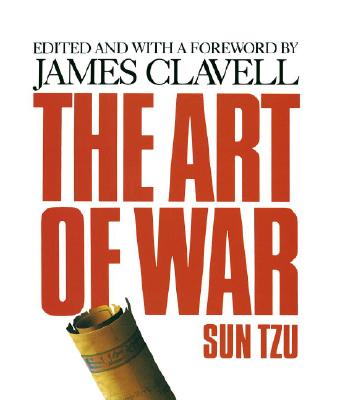 The Art of War (Paperback)
Delta, 9780385299855, 96pp.
Publication Date: November 1, 1989
Description
If you know the enemy and know yourself, you need not fear the result of a hundred battles. If you know yourself but not the enemy, for every victory gained you will also suffer a defeat. If you know neither the enemy nor yourself, you will succumb in every battle.... These are the words of ancient Chinese philosopher Sun Tzu, whose now-classic treatise, The Art of War, was written more than 2,500 years ago. Originally a text for victory on the battlefield, the book has vastly transcended its original purpose. Here is a seminal work on the philosophy of successful leadership that is as applicable to contemporary business as it is to war. Today many leading American business schools use the text as required reading for aspiring managers, and even Oliver Stone's award-winning film Wall Street cites The Art of War as a guide to those who strive for success. Now acclaimed novelist James Clavell, for whom Sun Tzu's writing has been an inspiration, gives us a newly edited Art of War. Author of the best-selling Asian saga consisting of Shogun, Tai-Pan, Gai-jin, King Rat, Noble House, and Whirlwind, Clavell first heard about Sun Tzu in Hong Kong in 1977, and since then The Art Of War has been his constant companion--he refers to it frequently in Noble House. He has taken a 1910 translation of the book and clarified it for the contemporary reader. This new edition of The Art Of War is an extraordinary book made even more relevant by an extraordinary editor.
About the Author
Sun Tzu is thought to have been a military general and adviser to the king of the southern Chinese state of Wu during the sixth century BCE. Although some modern scholars have called his authorship into doubt, the world's most influential and enduring treatise on military strategy, The Art of War, bears his name.
Praise For The Art of War…
"The most useful and important book ever written for aspiring leaders."
--Toronto Sun Times
Advertisement