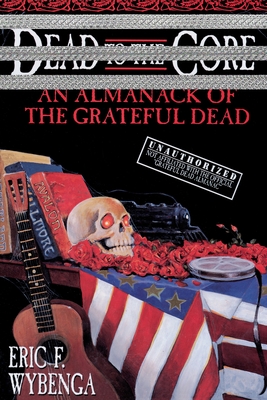 Dead to the Core: An Almanack of the Grateful Dead (Paperback)
An Almanack of the Grateful Dead
Delta, 9780385316835, 320pp.
Publication Date: August 1, 1997
Description
The Grateful Dead have left us a musical bounty of thirty years and thousands of shows. Now Dead to the Core: An Almanack of the Grateful Dead takes Deadheads through the seasons and years of the Dead's dazzling array of music, with lavish treatment of those "bumper crop" eras from which their most succulent songs and shows can be harvested. It is part reference, part critical companion to the best the Dead have to offer, a work liberally stocked with trivia, lore, humor, and arcana. No Head "farmer" wanting to reap the dankest of the Dead kind will want to be without this essential resource.
About the Author
Eric Wybenga is a writer and editor in New York City. He has been "on the bus" since 1985, when he climbed in the back of a friend's infamous yellow van to see the spring Nassau run. Since then he has, between shows, attended Brown University, from which he graduated in 1991, and been an editor in New York book publishing. This is his first book.
Advertisement