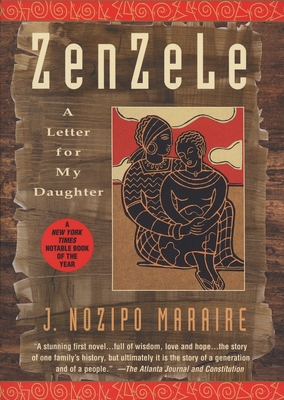 Zenzele
A Letter for My Daughter
Paperback

* Individual store prices may vary.
Description
Written as a letter from a Zimbabwean mother to her daughter, a student at Harvard, J. Nozipo Maraire evokes the moving story of a mother reaching out to her daughter to share the lessons life has taught her and bring the two closer than ever before. Interweaving history and memories, disappointments and dreams, Zenzele tells the tales of Zimbabwe's struggle for independence and the men and women who shaped it: Zenzele's father, an outspoken activist lawyer; her aunt, a schoolteacher by day and secret guerrilla fighter by night; and her cousin, a maid and a spy.

Rich with insight, history, and philosophy, Zenzele is a powerful and compelling story that is both revolutionary and revelatory--the story of one life that poignantly speaks of all lives.
Delta, 9780385318228, 208pp.
Publication Date: April 7, 1997
About the Author
J. Nozipo Maraire wrote the 1996 New York Times Notable Book of the Year Zenzele: A Letter for My Daughter. She was born in Zimbabwe in 1966, where she stayed in until she was 18, and moved to the United States to study at Harvard University. She left Zimbabwe during the war and fulfilled her dream of someday returning as a doctor who could assist both Africa's economy and health care. She currently splits her time between Zimbabwe and the United States.