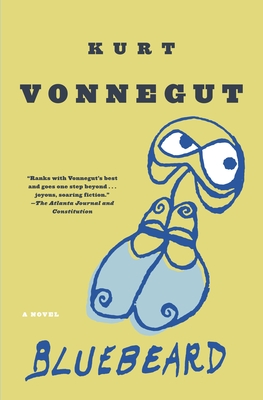 Bluebeard (Paperback)
Dial Press, 9780385333511, 336pp.
Publication Date: September 8, 1998
Description
Broad humor and bitter irony collide in this fictional autobiography of Rabo Karabekian, who, at age seventy-one, wants to be left alone on his Long Island estate with the secret he has locked inside his potato barn. But then a voluptuous young widow badgers Rabo into telling his life story--and Vonnegut in turn tells us the plain, heart-hammering truth about man's careless fancy to create or destroy what he loves.
About the Author
Kurt Vonnegut's black humor, satiric voice, and incomparable imagination first captured America's attention in The Sirens of Titan in 1959 and established him as "a true artist" (The New York Times) with Cat's Cradle in 1963. He was, as Graham Greene declared, "one of the best living American writers." Mr. Vonnegut passed away in April 2007.
Praise For Bluebeard…
"Ranks with Vonnegut's best and goes one step beyond . . . joyous, soaring fiction."—The Atlanta Journal and Constitution

"Vonnegut is at his edifying best."—The Philadelphia Inquirer

"Vonnegut is George Orwell, Dr. Caligari and Flash Gordon compounded into one writer . . . a zany but moral mad scientist. "—Time
Advertisement