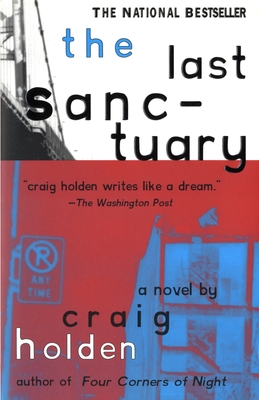 Last Sanctuary (Paperback)
Delta, 9780385333559, 432pp.
Publication Date: December 29, 1998
Description
At once a heart-pounding, chillingly realistic thriller and a dark plunge into the human psyche, The Last Sanctuary is the tale of an innocent man accused of murder. When a killing is falsely blamed on Joe Curtis, a Gulf War veteran living on the edge of society, he hides in a dark underworld of armed militias and terrorist cults, running from the cops, federal agents, and from his own tortured soul. In a cat-and-mouse chase across soaring mountains and vast glaciers of Alaska, the complex relationship between the fugitive and his nemesis, a female Native American ATF agent, is rendered unpredictably and superbly.
About the Author
Craig Holden was born and raised in Toledo, Ohio. He graduated from the University of Montana with an MFA, and is the author of The River Sorrow and The Jazz Bird. He lives in New Mexico.
Advertisement