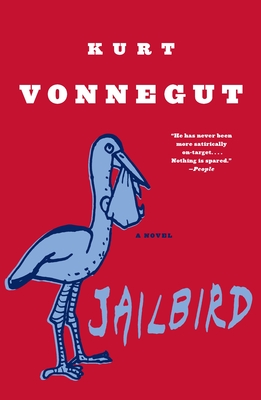 Jailbird (Paperback)
Dial Press, 9780385333900, 320pp.
Publication Date: January 12, 1999
Description
Jailbird takes us into a fractured and comic, pure Vonnegut world of high crimes and misdemeanors in government--and in the heart. This wry tale follows bumbling bureaucrat Walter F. Starbuck from Harvard to the Nixon White House to the penitentiary as Watergate's least known co-conspirator. But the humor turns dark when Vonnegut shines his spotlight on the cold hearts and calculated greed of the mighty, giving a razor-sharp edge to an unforgettable portrait of power and politics in our times.
About the Author
Kurt Vonnegut's black humor, satiric voice, and incomparable imagination first captured America's attention in The Sirens of Titan in 1959 and established him as "a true artist" (The New York Times) with Cat's Cradle in 1963. He was, as Graham Greene declared, "one of the best living American writers." Mr. Vonnegut passed away in April 2007.
Praise For Jailbird…
"He has never been more satirically on-target. . . . Nothing is spared."—People

"[Vonnegut] is our strongest writer . . . the most stubbornly imaginative."—John Irving
 
"A gem . . . a mature, imaginative novel—possibly the best he has written . . . Jailbird is a guided tour de force of America. Take it!"—Playboy
Advertisement