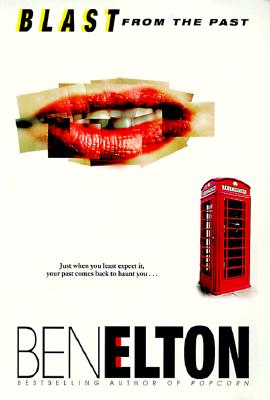 Blast from the Past (Paperback)
Delta, 9780385334525, 304pp.
Publication Date: October 10, 2000
* Individual store prices may vary.
or
Not Currently Available for Direct Purchase
Description
Ready to follow Nick Hornsby and Helen Fielding as the next big thing from Cool Britannia to hit America is Ben Elton. Already known to a wide public television audience as the funnyman behind Blackadder, The Young Ones, and The Thin Blue Line, Elton, author of Popcorn, lights up the literary sky with Blast from the Past. Part noir thriller, part hilarious send-up of the politics of extremism, Blast from the Past is the new novel from English comedy phenomenon (stand-up, playwright, television writer, and author) Ben Elton--a name soon to be known in all circles once Joel Schumacher's film of his book Popcorn reaches the silver screen. In the early 80s, when Polly was a seventeen-year-old ideological peace protestor and Jack was a U.S. Army captain stationed at England's Greenham Common, the two had a secret and very unlikely affair. No two people could have had more to argue about, save that they couldn't live without each other, yet one day Jack came to the conclusion that he loved soldiering more than Polly and sacrificed their love to be a career army man. Now, sixteen years later, Polly is a lonely thirty-something social services employee and Jack is a four-star general who has returned to Britain to find her, his only true love. With only one night to resolve their differences, and a knife-wielding stalker lurking in the shadows, for everyone concerned this will be a night like no other. From the Hardcover edition.
About the Author
Ben Elton is the author of four previous novels, Stark, Gridlock, The Other Eden, and Popcorn. He lives with his wife in London. From the Hardcover edition.
Praise For Blast from the Past…
Praise from the UK for Blast from the Past:

"The action is tight and well-plotted, the dialogue is punchy, and the whole thing rolls along so nicely."
--The Guardian

"Ben Elton's in top form with this gripping black comedy--a sure-fire hit."
--New Woman

"A lively thriller of sexual politics and morality. Elton's best book yet."
--Elle

"Blast from the Past is Elton at his most outrageously entertaining."
--Cosmopolitan
Advertisement