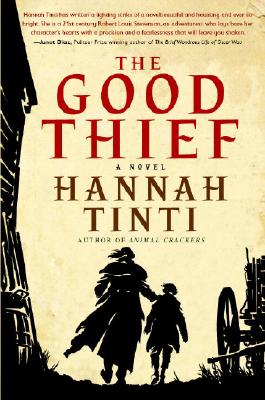 The Good Thief
Hardcover

* Individual store prices may vary.
Other Editions of This Title:
Paperback (8/11/2009)
MP3 CD (8/11/2015)
Prebound (8/11/2009)
Hardcover, Large Print, Large Print (1/1/2009)
Paperback (10/1/2009)
MP3 CD (8/1/2009)
MP3 CD (8/26/2009)
Compact Disc (8/1/2009)
Compact Disc (8/26/2009)
Fall '09/Winter '10 Reading Group List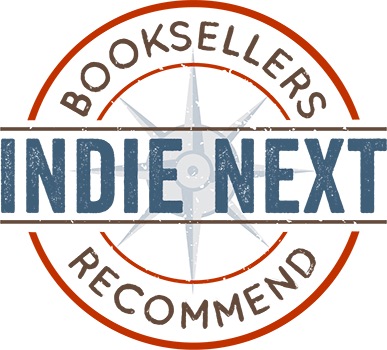 "Hannah Tinti's The Good Thief features an orphan, a con man, a giant zombie, a mad doctor, a dwarf, and a sinister factory. Need I say more? It takes a pretty incredible writer to create a 19th-century boy's adventure story with a wry, 21st-century sensibility. Once you begin, you'll be saying 'just one more chapter.'"
— Jessica Stockton, McNally Jackson Books, New York, NY
View the List
September 2008 Indie Next List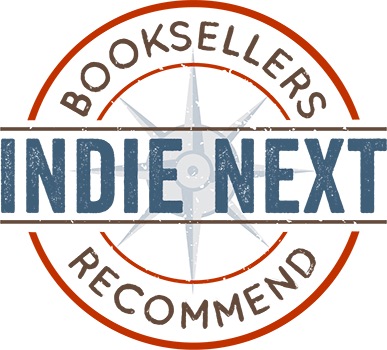 "Ren, one of many orphans at Saint Anthony's Orphanage for boys, is approaching the age when he will be conscripted into the army. A swaggering Benjamin Nab appears and claims Ren as his long-lost brother. But, as soon as they are on the way, it is clear that Benjamin Nab is not anything he seems to be. Tinti has written a wonderful, compelling novel."
— Lyn Roberts, Square Books, Oxford, MS
View the List
Description
Richly imagined, gothically spooky, and replete with the ingenious storytelling ability of a born novelist, The Good Thief introduces one of the most appealing young heroes in contemporary fiction and ratifies Hannah Tinti as one of our most exciting new talents.

Twelve year-old Ren is missing his left hand. How it was lost is a mystery that Ren has been trying to solve for his entire life, as well as who his parents are, and why he was abandoned as an infant at Saint Anthony's Orphanage for boys. He longs for a family to call his own and is terrified of the day he will be sent alone into the world.

But then a young man named Benjamin Nab appears, claiming to be Ren's long-lost brother, and his convincing tale of how Ren lost his hand and his parents persuades the monks at the orphanage to release the boy and to give Ren some hope. But is Benjamin really who he says he is? Journeying through a New England of whaling towns and meadowed farmlands, Ren is introduced to a vibrant world of hardscrabble adventure filled with outrageous scam artists, grave robbers, and petty thieves. If he stays, Ren becomes one of them. If he goes, he's lost once again. As Ren begins to find clues to his hidden parentage he comes to suspect that Benjamin not only holds the key to his future, but to his past as well.
Praise For The Good Thief…
"Every once in a while — if you are very lucky — you come upon a novel so marvelous and enchanting and rare that you wish everyone in the world would read it, as well. The Good Thief is just such a book — a beautifully composed work of literary magic."—Elizabeth Gilbert, author of Eat, Pray, Love

"Darkly transporting ... [In] The Good Thief, the reader can find plain-spoken fiction full of traditional virtues: strong plotting, pure lucidity, visceral momentum and a total absence of writerly mannerisms. In Ms. Tinti's case that means an American Dickensian tale with touches of Harry Potterish whimsy, along with a macabre streak of spooky New England history."—New York Times

"Tinti, like John Barth with his postmodern picturesque classic, The Sot-Weed Factor, has created one of the freshest, most beguiling narratives this side of Oliver Twist."—O: The Oprah Magazine

"Hannah Tinti has written a lightning strike of a novel—beautiful and haunting and ever so bright. She is a 21st century Robert Louis Stevenson, an adventuress who lays bare her character's hearts with a precision and a fearlessness that will leave you shaken." —Junot Díaz, winner of the Pulitzer Prize and the National Book Critic's Circle Award for The Brief Wondrous Life of Oscar Wao

"The Good Thief's characters are weird and wonderful.... [It] has all the makings of a classic—a hero, a villain and a rollicking good tale set in 19th century New England about a good boy who gets mixed up with a lot of bad men.... All of that, along with its humor, ingenuity and fast pace, make The Good Thief compelling."—San Francisco Chronicle

"Ren lives every child's fantasy, to leave a mundane life for an adventure in which he discovers who he was supposed to be and who he could yet become…. [His] mischievous ways earned the character comparisons to Huck Finn and Oliver Twist. And the plot, which winds its way through a mousetrap factory and the memory of a family tragedy, certainly give him a literary playground in which to frolic."—Associated Press

"The Good Thief is a dark, Dickensian fable filled with enough surprises to keep a reader turning pages long past midnight. Irresistibly strange, and just plain irresistible."—Karl Iagnemma

"The Good Thief is wry, wise, deeply felt and ingeniously plotted, a wonderful, riveting spin on the tale of abandoned boys gone bad, or good, or both. Move over Huck Finn and Oliver Twist, make room for Ren, The Good Thief's one handed but quick fingered and witted orphan, thief, hero — I loved him, and his book." — Brock Clarke, author of An Arsonist's Guide to Writers' Homes in New England

"The Good Thief is a book that deserves comparison to the work of classic authors like Robert Louis Stevenson and Charles Dickens—not only because it's a remarkable piece of work, but also because it reminded me of what it used to be like, when I was a kid, to be truly engrossed in a book. You lift your head and hours have passed, and you realize that you've been utterly drawn into a world that is as vivid and real as your own. A masterful achievement."—Dan Chaon, author of National Book Award finalist Among the Missing, and You Remind Me of Me

"The Good Thief is a magical book. Everything worth writing about is in it: love, death and—more than anything else—family.  I wish I'd written it."—Daniel Wallace author of Mr. Sebastian and the Negro Magician

"Hannah Tinti writes with uncommon grace and stunning insight. Her quirky tribe of outcasts will break into your dreams and steal your spirit. Surrender to them! Let your heart be broken! Only then will you know the tender thrill of their wild companionship. The Good Thief is pure delight. When you wake from this dream, you will wake bedazzled".—Melanie Rae Thon, author of Iona Moon and Sweet Hearts

"The key to Tinti's success with this novel is the constant tension between tenderness and peril, a tension that she ratchets up until the final pages…. [With] enough harrowing scrapes and turns to satisfy your inner Dickens."—Washington Post Book World

"A debut novel so rich that you'll hope it becomes the first in a series…. Part coming-of-age tale and part pure adventure, The Good Thief evokes Charles Dickens with its blend of humor, social commentary and poignancy."—Cleveland Plain Dealer

"Tightly plotted, unmannered, irresistible. Tinti writes in a lean, pitch-perfect prose that grabs the reader's mind and won't let go. The incidents she relates are dark and grim, but the telling leaves room for humanity and humor."—Orlando Sentinel

"Difficult to put down…A cavalcade of chase scenes, suspenseful moments and revelations."—Seattle Times

"The kind of story that might have kept you reading all day when you were home sick from school…. Writing for adults while keeping to a child's perspective isn't easy, and Tinti makes it look effortless."—New York Times Book Review

"Tinti secures her place as one of the sharpest, slyest young American novelists."—Entertainment Weekly (A-)

"[A] striking debut novel…Unfolds like a Robert Louis Stevenson tale retold amid the hardscrabble squalor of Colonial New England.  The sheer strangeness of the story is beguiling…Good fun."—The New Yorker

"A very good book indeed…Reminds you why you fell in love with reading in the first place…Tinti's imaginative powers…reacquaint us with our own.  And that's a gift to be cherished…"—Boston Globe

"[A] dark but nimble variation on that favorite 19th-century literary trope, the woeful orphan story…. Ren becomes the surprising moral center of a colorful band of misfits and grave robbers. His sentimental education about what it means to be a 'good' boy makes for a Dickens of a tale."—USAToday.com

"In her highly original debut novel, [Tinti] renders the horrors and wonders she concocts utterly believable and rich in implication as she creates a darkly comedic and bewitching, sinister yet life-affirming tale about the eternal battle between good and evil." —Booklist, starred review

"Ren, with his love for religion and penchant for thievery, is immediately likeable…. A novel full of scams, shams and underhanded deals and populated by hustlers, thieves and grave robbers."—Publishers Weekly

"Marvelously satisfying...rich with sensory details, surprising twists and living, breathing characters to root for." —Kirkus Reviews, starred review

"Bracing—and embracing … etches Hannah Tinti's name on the literary map."—Go: AirTran Magazine
The Dial Press, 9780385337458, 336pp.
Publication Date: August 26, 2008
or
Not Currently Available for Direct Purchase