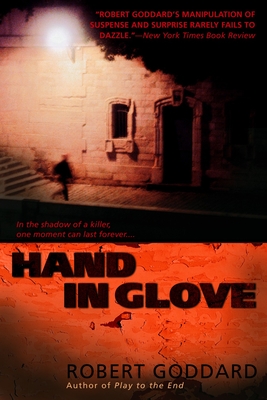 Hand in Glove (Paperback)
Delta, 9780385339216, 435pp.
Publication Date: April 25, 2006
Description
In her seaside cottage, Beatrix Abberley bravely confronts an intruder moments before her life is brutally taken. The crime stuns the elderly spinster's family--especially Beatrix's niece, Charlotte Ladram. But Charlotte has little time to mourn the loss of her beloved aunt and little patience when police quickly arrest a man Charlotte believes is innocent. For Charlotte, a harrowing quest for answers begins--one that will take her into the shadows of the past...and into the life and secrets of the dead woman's brother, famed poet and casualty of the Spanish Civil War, Tristram Abberley. Now, amid shattering revelations about her family, and in the aftermath of a second savage crime, Charlotte finds herself at the center of a widening storm. And for Charlotte, something extraordinary is beginning to happen. As fifty years of secrets begin to unravel, shy, cautious Charlotte is coming alive in the shadow of a mystery--uncovering a shocking tale of wartime greed and treachery, and a vendetta of violence seemingly without end....
About the Author
Robert Goddard's first novel Past Caring was an instant bestseller. Since then his books have captivated readers worldwide with their edge-of-the-seat pace and labyrinthine plots.
Praise For Hand in Glove…
"Combines the steely edge of a thriller with the suspense of a whodunnit, all interlaced with subtle romantic overtones."
— Time Out

"Cliff-hanging entertainment."
— Guardian

Advertisement