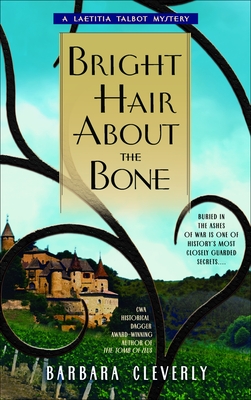 Bright Hair about the Bone (Paperback)
Delta, 9780385339896, 401pp.
Publication Date: October 28, 2008
Description
In Burgundy, France, in 1926, a famed archaeologist dies a terrible death in a country not his own. Thus begins CWA Historical Dagger Award winner Barbara Cleverly's dazzling new mystery novel. And soon aspiring archaeologist Laetitia Talbot will find herself embroiled in a murderous conspiracy centuries in the making.
Letty's joy at snaring a place in the excavation of an ancient church in Burgundy is dimmed by the tragedy of her godfather Daniel's violent death. But when Letty receives a posthumous encoded message, she begins to believe that Daniel's death was not a random act. Her investigation into Daniel's murder sends her on a journey into a country's remote history into the orbit of a privileged French family harboring its own damning secret into ancient Celtic mysteries and one sacred truth kept through the ages. It is an explosive revelation that could rock modern Christianity and force a killer out of the shadows as a country devastated by one war lays the groundwork for another.
About the Author
Barbara Cleverly is the author of nine novels of historical suspense, including The Damascened Blade, winner of the CWA Ellis Peters Historical Dagger Award, The Last Kashmiri Rose, Ragtime in Simla, The Palace Tiger, The Bee s Kiss, Tug of War, An Old Magic and The Tomb of Zeus. She lives in Cambridge, England where she is now at work on the newest Joe Scandilands novel, Folly du Jour."
Praise For Bright Hair about the Bone…
"Engrossing…. Will appeal to a diverse group of readers, from Da Vinci Code devotees to those who relish the archeological mysteries of Elizabeth Peters."—Booklist
Advertisement