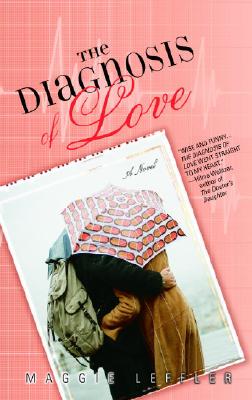 The Diagnosis of Love (Paperback)
Delta, 9780385340465, 385pp.
Publication Date: February 27, 2007
* Individual store prices may vary.
or
Not Currently Available for Direct Purchase
Description
This charming and accomplished novel chronicles a young doctor's journey to heal her own heart-in a tale that will resonate with every woman who has ever tried to make a new start. Dr. Holly Campbell is trying to outrun the symptoms of her life: her grief over her mother's recent death, her chronic missteps at love, and, most of all, the doubts she's had about her career since she started resenting her patients for being sick. So answering an ad for a residency program in rural England seems like the perfect escape. By leaving home, Holly is following in her mother's footsteps. But while her mother fled to medical school on Grenada, Holly has come to an odd little English hospital-where fate intervenes. For Holly no sooner learns that practicing medicine in England is like driving on the wrong side of the road than her twin brother's runaway fiancee shows up on her doorstep, her grade-school crush turns up in her dormitory, and her mother's old lover appears at lunch. How can Holly cure their ailments if she can't even diagnose her own? Filled with the heartbreaking and healing powers of love, The Diagnosis of Love is the witty, warm, perceptive tale of a young doctor colliding with the past-and choosing her own future.
About the Author
Maggie Leffler is a family practice physician in Pittsburgh, where she lives with her husband and son. This is Maggie's first novel, and she is currently at work on her second, which Delta will publish in 2008.
Praise For The Diagnosis of Love…
"This novel celebrates the support system that family and friends can offer in difficult times."—Booklist

"I loved this book and loved its voice. How often is one both charmed and intrigued on page one and ever onward? Maggie Leffler's writing accomplishes that thing I enjoy the most: lively storytelling that is in equal parts wryly witty and touching."—Elinor Lipman, author of My Latest Grievance and Then She Found Me
Advertisement