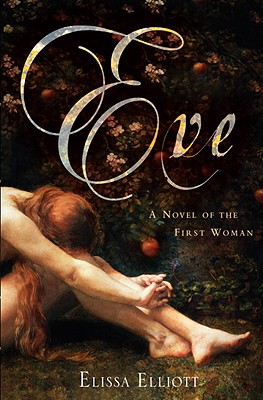 Eve (Hardcover)
A Novel of the First Woman
Delacorte Press, 9780385341448, 432pp.
Publication Date: January 27, 2009
Other Editions of This Title:
Compact Disc (1/27/2009)
Compact Disc (6/1/2015)
Paperback (12/29/2009)
MP3 CD (8/18/2015)
Compact Disc (3/1/2015)
MP3 CD (1/27/2009)
MP3 CD (1/27/2009)
Compact Disc (1/27/2009)
* Individual store prices may vary.
February 2009 Indie Next List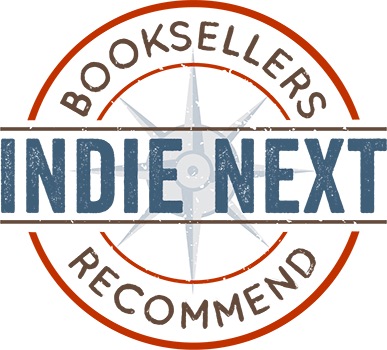 "With Eve at the helm, we navigate the post-Eden world, as Elliott creates a compelling portrayal of how the first family functioned, failed, and went on to populate the world. Combining a modern sensibility and this ancient scenario, there is much to share and to discuss in this debut novel."
— Missie Olm, The Reader's Loft, Green Bay, WI
View the List
Description
It is the world's oldest tale: the story of Eve, her husband, Adam, and the tragedy that would overcome her sons…. In this luminous debut novel, Elissa Elliott puts a powerful twist on biblical narrative, boldly reimagining Eve's journey. At once intimate and universal, timely and timeless, this unique work of fiction blends biblical tradition with recorded history and dazzling storytelling. And as it does, Eve comes to life in a way religion and myth have never allowed—in a novel that explores the very essence of love, motherhood, faith, and humanity.

In their world they are alone…a family haunted by banishment, struggling for survival in a harsh new land. A woman who has borne and buried children, Eve sees danger shadowing those she loves, while her husband drifts further and further from the man he was in the Garden, blinded by his need to rebuild a life outside of Eden. One daughter, alluring, self-absorbed Naava, turns away from their beliefs. Another, crippled, ever-faithful Aya, harbors a fateful secret, while brothers Cain and Abel become adversaries, and Dara, the youngest, is chosen for a fate of her own.

In one hot, violent summer, by the shores of the muddy Euphrates, strangers arrive on their land. New gods challenge their own. And for Eve, a time of reckoning is at hand. The woman who once tasted the forbidden fruit of paradise sees her family unraveling—as brother turns on brother, culminating in a confrontation that will have far-reaching consequences for them all.

From a woman's first awakening to a mother's innermost hopes and fears, from moments of exquisite tenderness to a climax of shocking violence, Eve takes us on a breathtaking journey of the imagination. A novel that has it all—romantic love, lust, cruelty, heroism, envy, sacrifice, murder—Eve is a work of mesmerizing literary invention by a singular new voice in fiction.
Praise For Eve: A Novel of the First Woman…
"Eve is a beautiful novel, richly imagined. Elissa Elliott has written about Eve in such a new way, and by exploring her heart, conflicts, desires, and choices, she illuminates our own. I loved the intimate tone, and although I know how the story goes, I found myself reading on the edge of my seat. This novel is irresistible, and if it were an apple, I would have to eat it."—New York Times bestselling author Luanne Rice

"Eve is an enchanting novel, rich with emotion and power.  Elliott's masterful prose brilliantly brings an ancient world to vibrant life.  A truly remarkable debut, thought provoking and intriguing."—India Edghill, author of The Queenmaker and Wisdom's Daughter: A Novel of Solomon and Sheba

"Elliott has crafted a powerful story, beautifully told, of a family in crisis. Her voice is sure, her prose lyrical, her characters memorable."—Jeanne Kalogridis, author of I, Mona Lisa and The Borgia Brides

"Elissa Elliott's debut is Biblical fiction at its absolute best. Like Anita Diamant and Marek Halter, Elliott reaches across the millennia to embrace a woman whose story has never fully been told. A thought-provoking and gripping read, Elliott has triumphed with her wholly original Eve: A Novel of the First Woman."—Michelle Moran, author of Nefertiti and The Heretic Queen

"In this novel hauntingly beautiful poetic language, a powerful imagination and extensive scholarship combine. Together they weave tender love and dark passions, suspense and drama into a richly textured, colorful and strikingly beautiful tapestry. Eve is an intense and fascinating read that will keep you spellbound until the last engrossing page."—Eva Etzioni-Halvey, author of The Song of Hannah, The Garden of Ruth, and The Triumph of Deborah

"An imaginative and deeply felt debut … Exotic setting aside, this could be any contemporary family plagued by a manic-depressive son, a sulky teenager and a father who is shockingly deficient in the wisdom expected…. Highly original."—Kirkus Reviews

"Put[s] a definite female spin on the familiar saga....Readers who loved Anita Diamant's The Red Tent will welcome this fresh addition to the biblicalfiction genre."—Booklist

"Drawing on scholarly studies of Genesis, Judaism and Mesopotamia, and written in the easy-to-read style of The Red Tent and Queenmaker, Elissa Elliott's first novel offers a fresh and insightful vision of the life of the first women.... Raises spiritual questions about free will, creation and the human relationship with God."—Associated Press

"You won't stop turning the pages."—USA Today
Describe your own experience with the story of Adam and Eve. When did you first hear it? How have you interpreted it throughout your life?
What was the effect of the varying points of view offered in the novel? How does Eve's voice compare to the voices of the other characters?
How does Elissa Elliott shape the tale of Adam and Eve into a love story? If this is a novel of the first relationship, as much as a novel of the first woman, what does it tell us about the nature of lifelong love? What does it tell us about the fundamental differences and similarities between men and women?
How did the novel's version of Elohim compare to your ideas about God? Does the notion of Elohim as male, referred to with male pronouns, affect the way he interacts with the first female human?
In her afterword, the author describes some of the distinctions between God's archenemy as he is portrayed in the Old Testament versus in the Gospel. How did the novel's version of Lucifer enhance your understanding of suffering in the world? Who (or what) are the modern-day voices of temptation?
In Eve, is banishment from the Garden a reasonable consequence for Adam and Eve after they eat from the forbidden fruit? Are pain and toil "punishments" or simply consequences? What was your understanding of Elohim's plan, and the limits of his power?
How does Adam and Eve's parenting compare to Elohim's? What does Eve indicate about the nature of disobedience in general?
What are Naava's motivations throughout the novel? Does she mature, or is it simply in her nature to be manipulative? How is she affected by the liaison with her brother? Would you have returned to your family after being with the prince?
How would you describe the attitudes of Adam and Eve's other children? When Aya gives hemlock to Naava against her better judgment, what statement is being made about the differences between siblings?
What is special about Dara's innocent vision of the world? How does she feel about her twin, Jacan? Are their older siblings good role models?
What explanation can you offer for Cain's hatred for Abel? Are such rivalries more common among brothers? How did you react to Elohim's unequal response to their offerings?
Discuss the other belief system described in the novel. What inspires the characters to create a diverse array of gods? What does their experience indicate about why we believe what we believe? Why would it have been tempting to turn to Inanna, the Queen of Heaven, a female deity?
Eve is filled with themes of seeds, planting, and birth. What vision of creation is presented in her story?
In the end, Eve believes that it is she who kept her eyes and ears closed to Elohim, not the other way around. In what ways was he present for her, and for her family, although they could not see him?
The afterword and the author's website provide considerable resources for additional reading, including biblical passages. Drawing on these sources, what observations can you make about storytelling styles in the ancient world? How does reading a novel spark your imagination in ways that archaeological findings or other histories cannot?
Could Lucifer have talked you into eating from the forbidden tree?
or
Not Currently Available for Direct Purchase