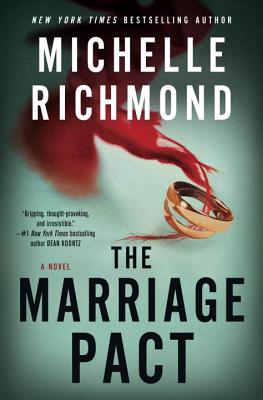 The Marriage Pact (Hardcover)
Bantam, 9780385343299, 432pp.
Publication Date: July 25, 2017
August 2017 Indie Next List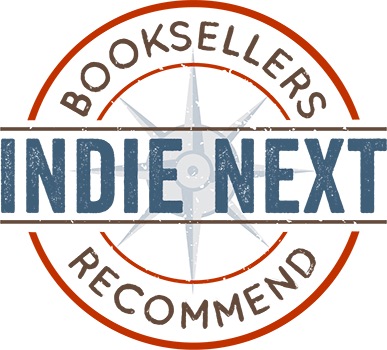 "The world has gone wacko lately, and in the fictional world of The Marriage Pact a secret group forms that ostensibly seeks to protect the integrity of marriage. With guidelines to follow to keep the worst from happening, it isn't long before newlyweds Alice and Jake find themselves in trouble. One of them breaks a rule and the consequences are, well, scary. A thriller like no other, this book may make you take a second look at your neighbors and ask yourself: how far you would go to keep your marriage intact?"
— Linda Bond, Auntie's Bookstore, Spokane, WA
View the List
Description
How far is too far when it comes to protecting your marriage? Find out in this relentlessly paced novel of psychological suspense for anyone who loved The Couple Next Door. "Ranks with The Stepford Wives and Gone Girl as a terrifying look at what it really means to say 'I do.'"--Joseph Finder, New York Times bestselling author of The Switch Newlyweds Alice and Jake are a picture-perfect couple. Alice, once a singer in a well-known rock band, is now a successful lawyer. Jake is a partner in an up-and-coming psychology practice. Their life together holds endless possibilities. After receiving an enticing wedding gift from one of Alice's prominent clients, they decide to join an exclusive and mysterious group known only as The Pact. The goal of The Pact seems simple: to keep marriages happy and intact. And most of its rules make sense. Always answer the phone when your spouse calls. Exchange thoughtful gifts monthly. Plan a trip together once per quarter. . . . Never mention The Pact to anyone. Alice and Jake are initially seduced by the glamorous parties, the sense of community, their widening social circle of like-minded couples. And then one of them breaks the rules. The young lovers are about to discover that for adherents to The Pact, membership, like marriage, is for life. And The Pact will go to any lengths to enforce that rule. For Jake and Alice, the marriage of their dreams is about to become their worst nightmare. Praise for The Marriage Pact

"Gripping, thought-provoking, and irresistible."--Dean Koontz "Riveting psychological suspense This book will keep you up all night, while making you second-guess everything you know and everyone you've ever loved."--Lisa Gardner, #1 New York Times bestselling author of Right Behind You "Michelle Richmond is, simply put, a great storyteller. And The Marriage Pact, without gimmicks or tricks, is a twisting, suspenseful, keep-you-up-all-night thriller. But it's more than that, too. It's a deep, insightful, nearly voyeuristic view into modern marriage. . . . A smart, engrossing, scary read "--Lisa Unger, New York Times bestselling author of The Red Hunter "With a brilliant premise for a novel of psychological suspense, taut plotting, and deft writing, The Marriage Pact shows in gripping detail just what could go wrong when we try too hard to protect the love we cherish most."--JP Delaney, New York Times bestselling author of The Girl Before
About the Author
Michelle Richmond is the bestselling author of The Year of Fog, No One You Know, Hum: Stories, Golden State, Dream of the Blue Room, and the award-winning The Girl in the Fall-Away Dress. A native of Mobile, Alabama, she lives with her husband and son in San Francisco.
Advertisement