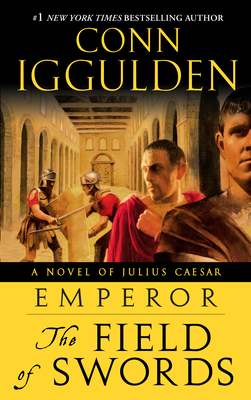 The Field of Swords (Paperback)
Delta, 9780385343428, 466pp.
Publication Date: June 23, 2009
Description
From the author of the bestselling The Dangerous Book for Boys With an army made in his own image, Caesar brings a daring charge through Gaul, across the English Channel, and to the wilds of tribal Britain. Having proved his valor in the slaves' revolt, the time has come for Caesar to enter the political battleground of Rome. Strengthened by the love of an older woman--and by the sword of his loyal friend, Marcus Brutus, Caesar battles the armies of the wilderness and forges his legend. All the while his political adversaries in Rome grow ever more powerful. So that when the fighting is over, Julius will face the greatest threat to him yet--a man who wants Rome for himself.
About the Author
Conn Iggulden is the author of three novels about Genghis Khan, as well as the Emperor novels, all of which are available in hardcover and in paperback from Dell. He is also the coauthor of the #1 New York Times bestseller The Dangerous Book for Boys. He lives with his wife and children in Hertfordshire, England.
Praise For The Field of Swords…
"What Robert Graves did for Claudius, Iggulden now does for the most famous Roman emperor of them all—Julius Caesar." —William Bernhardt, author of Criminal Intent

"Delightfully entertaining historical fiction." —Booklist
Advertisement