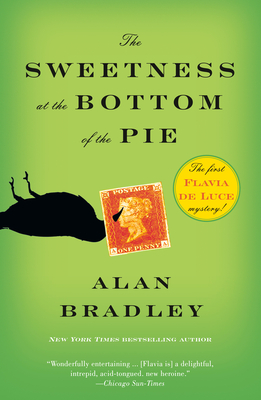 The Sweetness at the Bottom of the Pie
A Flavia de Luce Mystery
Paperback

* Individual store prices may vary.
Other Editions of This Title:
Digital Audiobook (4/27/2009)
Prebound (1/19/2010)
CD-Audio (1/25/2011)
Summer '10 Reading Group List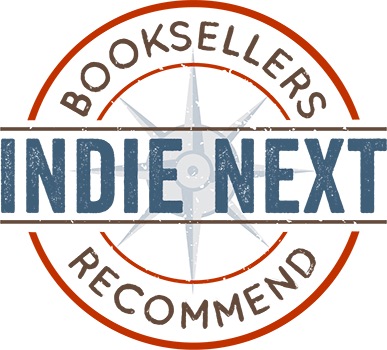 "Alan Bradley has created greatness with 11-year-old Flavia de Luce, a sort of 'Harriet the Cyanide Expert.' Imagine Ramona Quimby in a quaint English town, as told by Shirley Jackson. Whip-smart and sweet as an arsenic popsicle, Flavia sets out to solve the mystery of the dead body in her garden, while trying to deal with fearsome librarians, bothersome older sisters, priceless missing stamps, and detestable custard pie along the way. Viva la Flavia!"
— Liberty Hardy, RiverRun Bookstore, Portsmouth, NH
View the List
May 2009 Indie Next List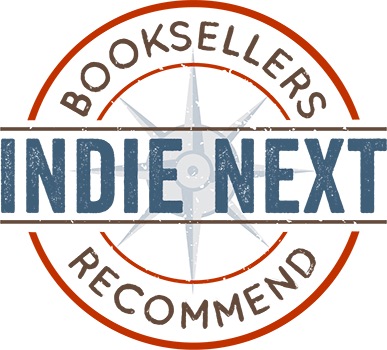 "Whether you are a mystery lover or not, you are going to fall hard for Flavia de Luce, the newest sleuth on the block. She is a chemistry geek, a plucky Nancy Drew, and a wacky Bridget Jones all wrapped up in an 11-year-old body. The Sweetness at the Bottom of the Pie is both funny and wickedly clever. You'll have a great time reading it -- and want to be friends with Flavia."
— Jennifer Meador, Lemuria Bookstore, Jackson, MS
View the List
Description
WINNER OF THE AGATHA • ARTHUR ELLIS • DILYS • DEBUT DAGGER AWARDS 

"Wonderfully entertaining . . . sure to be one of the most loved mysteries of the year . . . [Flavia is] a delightful, intrepid, acid-tongued new heroine."—Chicago Sun-Times

It is the summer of 1950–and at the once-grand mansion of Buckshaw, young Flavia de Luce, an aspiring chemist with a passion for poison, is intrigued by a series of inexplicable events: A dead bird is found on the doorstep, a postage stamp bizarrely pinned to its beak. Then, hours later, Flavia finds a man lying in the cucumber patch and watches him as he takes his dying breath.

For Flavia, who is both appalled and delighted, life begins in earnest when murder comes to Buckshaw. "I wish I could say I was afraid, but I wasn't. Quite the contrary. This was by far the most interesting thing that had ever happened to me in my entire life."

BONUS: This edition contains a The Sweetness at the Bottom of the Pie discussion guide and an excerpt from Alan Bradley's The Weed That Strings the Hangman's Bag.
Praise For The Sweetness at the Bottom of the Pie: A Flavia de Luce Mystery…
"While Flavia De Luce is winning your heart, she may also be poisoning your tea. She's the most wickedly funny sleuth in years, brilliant, unpredictable, unflappable—and only eleven. The Sweetness at the Bottom of the Pie offers the freshest new voice in mystery yet."—Charles Todd, author of The Ian Rutledge series

"A wickedly clever story, a dead true and original voice, and an English country house in the summer: Alexander McCall Smith meets Sir Arthur Conan Doyle. Please, please, Mr. Bradley, tell me we'll be seeing Flavia again soon?"—Laurie R. King, author of the Mary Russell series

"Alan Bradley's marvelous book, The Sweetness at the Bottom of the Pie, is a fantastic read, a winner. Flavia walks right off the page and follows me through my day. I can hardly wait for the next book. Bravo!" –Louise Penny, author of Still Life

"The Sweetness at the Bottom of the Pie offers the reader the precious gift of a richly imagined and luscious new world–but uniquely so, for this is the world of Flavia Sabina de Luce: an eleven-year-old, utterly winning, and altogether delightfully nasty piece of work. An outright pleasure from beginning to end."—Gordon Dahlquist¸ author of The Glass Books of the Dream Eaters

"Alan Bradley brews a bubbly beaker of fun in his devilishly clever, wickedly amusing debut mystery, launching an eleven-year-old heroine with a passion for chemistry–and revenge! What a delightful, original book!"—Carolyn Hart, author of the Death on Demand series

"Utterly charming! Eleven-year-old Flavia de Luce proves to be one of the most precocious, resourceful, and well, just plain dangerous, heroines around. Evildoers–and big sisters–beware!"—Lisa Gardner, author of Say Goodbye

"Flavia is an engagingly smart new sleuth with a flair for bringing out the child–and the detective–in all of us."—Christopher Fowler, author of the Peculiar Crimes Unit series

"Sure in its story, pace and voice, The Sweetness at the Bottom of the Pie deliciously mixes all the ingredients of great storytelling. The kind of novel you can pass on to any reader knowing their pleasure it assured."—Andrew Pyper, author of the The Killing Circle

"Told through the observations of science-experimenting snoop of an 11-year-old girl, this jolly-good-fun murder mystery is as indulgent as a Bunty annual. Flavia de Luce, daughter to a philatelist colonel father and late mother, who dies when she was a baby, finds a body in the cucumber patch. In the twists and turns that ensue, centering around the nesting habits of the snipe and the last word of the dead man, she proves herself as indomitable a sleuth as you would expect a girl who says "Oh, piffle" to be.—Good Housekeeping, UK

"In June 1950's, very-nearly-eleven year old Flavia de Luce, rising above the torments of her two older sisters and plotting revenge in her Victorian chemistry lab, is intrigued by the mystery of snipe with a rare stamp in its beak, found on the doorstep of the crumbling de Luce country seat. And she is astonished by the effect the dead bird has on her stamp-obsessed father, the Colonel. When something much worse is found in the cucumber patch and family secrets begin to unravel, Flavia has to use all her deductive powers to solve a mystery and a crime. At once precocious and endearing, Flavia is a marvelous character. Quirkily appealing, this is definitely a crime novel with a difference." –Choice Magazine, "Book of the Month."

"Brilliant, irresistible and incorrigible, Flavia has a long future ahead of her…Bradley's mystery debut is a standout. "—Kirkus Reviews, starred review

"Fun for the reader…. Fans of Louise Fitzhugh's iconic Harriet the Spy will welcome 11-year-old sleuth Flavia de Luce, the heroine of … Bradley's rollicking debut."—Publishers Weekly

"A delightful whodunit.…hilarious, eccentric and mischievous."—Tangled Web, UK

"An absolute treat. It is original, clever, entertaining and funny….an extraordinary maze of mystery and intrigue…driving the reader to turn those pages in glorious anticipation….a terrific book, so different to anything."—Material Witness

"Oh how astonishing and pleasing is genuine originality!....I simply cannot recall the last time I so enjoyed being the company of a first-person narrator….Bradley has a simply astonishing gift for putting simile and analogy in Flavia's mouth…the plot is a splendid piece of hokum with some pleasing deduction and an excellent historical back-story….This is a book which triumphantly succeeds in its objectives of charming and delighting. And on top of that it is genuinely original….we may well be talking in a few years about one of the great voices and great series of mystery fiction. I resort to — and it is very, very rarely that I use this — that old cliché, a must-read." –Reviewing the Evidence

"A wonderfully written, engaging novel….It's rare that a book of which I feel quite passionately enraptured crosses my desk, and this is one of those special books that fully deserves five stars. The plot is well-paced, the dialogue is thoughtful and succinct, and being inside the head of Flavia de Luce is delightful. Her wry, dry humour and resigned frustration with the adult world are seriously entertaining….I loved her to bits." –Oh Baby Magazine, NZ

"Delightfully entertaining." –The Guardian, UK

"The first page…is so delicious, that I actually had to stop in the middle of The Girl Who Played with Fire to read the rest of it. Flavia deserves the Nobel Prize for Chemistry and Alan Bradley the Edgar Award. Does anyone collect stamps anymore?" –Paul Ingram

"If there ever was a heroine set for stardom it would be Flavia de Luce….Think Agatha Christie crossed with the Mitfords and laced with mischievous humour." –Sunday Herald, Australia

"If you condensed Sherlock Holmes's deductive abilities, Madame Curie's talent for chemistry, and Dr. Jekyll's zeal into the mind of an 11-year-old, her name would be Flavia de Luce….full of mystery, charm, and chemistry. Its quick-witted dialogue, tongue-in-cheek humour and colourful characters will linger long after the book is back on the shelf."—Discovery Channel, in print

"She's a fictional 11-year-old girl detective living in England in 1950. He's a very real 70-year-old retired television engineer living today in Kelowna, B.C. Together they are soaring to great heights in the international literary world."—Ottawa Citizen

"Bradley adroitly brews a biting yet empathetic read that's anchored in the English countryside and public schools, and haunted by secrets. His fresh and innovative Flavia de Luce…is a new voice that's brilliant and fierce, funny and vulnerable….I couldn't read the book fast enough…Another serving, please!" –Marie Ary, Seattle Mystery Bookshop; Seattle, Washington

"Amazingly entertaining…The Sweetness at the Bottom of the Pie introduces a charming and engaging sleuth."—Booklist, starred review

"A fresh, engaging first novel."—Library Journal

Praise from the Debut Dagger Award Judges of the UK Crime Writers' Association:

"Really adored the voice of the characters in this- especially Flavia, the spirited main protagonist- and the sense of place is beautifully described, particularly when telling the history of the house and its inhabitants. The family unit, comprising of the taciturn, introspective Colonel and his three daughters is well written, humorous and the sibling relationships very realistic. The author should be praised for creating a work that has nostalgic interest as well as a murder mystery, in places this almost reads like an Enid Blyton novel for adults!"

"I adored this! Our heroine is refreshingly youthful, funny and sharp and the author creates such a strong sense of time and place. Flavia's eccentric family are delightful and I love seeing them interact within their crazy home. There are also interesting depths to the plot — the stamp collecting, the chemistry experiments, and the acknowledgement of past events and how they have affected these characters. The author's tone is very tongue-in-cheek and offers something quite different in this genre, and the story is cleverly structured and beautifully written. This doesn't read like a first novel. Assuming the mystery itself will be as enticing and smoothly handled as the opening, I can see Flavia solving crimes into adulthood. Great title too!" 

"The most original of the bunch, I think, with a deliciously deceptive opening which really sets the tone of macabre fun. Flavia is a wonderful creation, along with the rest of her eccentric family, and makes for a highly engaging sleuth. Think the Mitfords, as imagined by Dorothy L Sayers. The plot, with its intriguing philatelic elements, is nicely ingenious and delivers a very good end, with a fun twist. Would make very good Sunday night telly, I think." 
Bantam, 9780385343497, 416pp.
Publication Date: January 19, 2010
About the Author
Alan Bradley is the New York Times bestselling author of many short stories, children's stories, newspaper columns, and the memoir The Shoebox Bible. His first Flavia de Luce novel, The Sweetness at the Bottom of the Pie, received the Crime Writers' Association Debut Dagger Award, the Dilys Award, the Arthur Ellis Award, the Agatha Award, the Macavity Award, and the Barry Award, and was nominated for the Anthony Award. His other Flavia de Luce novels are The Weed That Strings the Hangman's Bag, A Red Herring Without Mustard, I Am Half-Sick of Shadows, Speaking from Among the Bones, The Dead in Their Vaulted Arches, As Chimney Sweepers Come to Dust, Thrice the Brinded Cat Hath Mew'd, and The Grave's a Fine and Private Place, as well as the ebook short story "The Curious Case of the Copper Corpse."