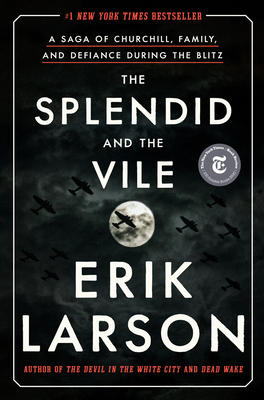 The Splendid and the Vile
A Saga of Churchill, Family, and Defiance During the Blitz
Hardcover

* Individual store prices may vary.
Other Editions of This Title:
Digital Audiobook (2/24/2020)
Paperback (2/15/2022)
Paperback, Large Print (3/10/2020)
CD-Audio (2/25/2020)
March 2020 Indie Next List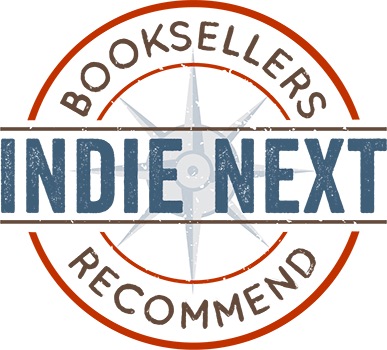 "Erik Larson has done it again! With years of impeccable research into diaries, archives, dossiers, biographies, and official British documents, he has presented an intimate and detailed account of Winston Churchill in his first years as prime minister as he dealt with the London Blitz and his own personal and family issues. This is Churchill as few of us can imagine, in his silky pajamas entertaining major dignitaries at his weekend retreat, all the while continuing to reassure the British people during their darkest days that they have what it takes to withstand the German onslaught.
The Splendid and the Vile
reads like an engrossing novel, with all the fascinating details and facts that Erik Larson can provide."
— Gail Meyer, The Bookstore Plus Music & Art, Lake Placid, NY
View the List
Description
#1 NEW YORK TIMES BESTSELLER • The author of The Devil in the White City and Dead Wake delivers an intimate chronicle of Winston Churchill and London during the Blitz—an inspiring portrait of courage and leadership in a time of unprecedented crisis
 
"One of [Erik Larson's] best books yet . . . perfectly timed for the moment."—Time • "A bravura performance by one of America's greatest storytellers."—NPR 
 
NAMED ONE OF THE BEST BOOKS OF THE YEAR BY The New York Times Book Review • Time • Vogue • NPR • The Washington Post • Chicago Tribune • The Globe & Mail • Fortune • Bloomberg • New York Post • The New York Public Library • Kirkus Reviews • LibraryReads • PopMatters

On Winston Churchill's first day as prime minister, Adolf Hitler invaded Holland and Belgium. Poland and Czechoslovakia had already fallen, and the Dunkirk evacuation was just two weeks away. For the next twelve months, Hitler would wage a relentless bombing campaign, killing 45,000 Britons. It was up to Churchill to hold his country together and persuade President Franklin Roosevelt that Britain was a worthy ally—and willing to fight to the end.

In The Splendid and the Vile, Erik Larson shows, in cinematic detail, how Churchill taught the British people "the art of being fearless." It is a story of political brinkmanship, but it's also an intimate domestic drama, set against the backdrop of Churchill's prime-ministerial country home, Chequers; his wartime retreat, Ditchley, where he and his entourage go when the moon is brightest and the bombing threat is highest; and of course 10 Downing Street in London. Drawing on diaries, original archival documents, and once-secret intelligence reports—some released only recently—Larson provides a new lens on London's darkest year through the day-to-day experience of Churchill and his family: his wife, Clementine; their youngest daughter, Mary, who chafes against her parents' wartime protectiveness; their son, Randolph, and his beautiful, unhappy wife, Pamela; Pamela's illicit lover, a dashing American emissary; and the advisers in Churchill's "Secret Circle," to whom he turns in the hardest moments.
 
The Splendid and the Vile takes readers out of today's political dysfunction and back to a time of true leadership, when, in the face of unrelenting horror, Churchill's eloquence, courage, and perseverance bound a country, and a family, together.
Praise For The Splendid and the Vile: A Saga of Churchill, Family, and Defiance During the Blitz…
"The kind of page-turner you always want in a history book but rarely get . . . Larson gives the reader a 'you are there' sense of the intensity of Churchill's work with his team on life-and-death challenges—and solving them at a pace I found to be mind-blowing."—Bill Gates, GatesNotes

"Published in the midst of one of the greatest international crises since World War II, Larson's new book tells the story of London facing the Blitz during that war through the characters of British Prime Minister Winston Churchill, members of his family and his various advisers. Readers are left with an indelible portrait of a nation coming together to face a brutal assault from German bombs under leadership that is wise, empathetic and strategic—not to mention highly witty and charming."—Time

"Erik Larson, in his suspenseful new book, The Splendid and the Vile, captures the foreboding that settled on London leading up to the bombardment, as well as Churchill's determination not to give in. . . . Plus, there is Larson's reliable, cinematic writing and his intimate portrayal of Churchill."—The New Yorker

"An enthralling page-turner."—O: The Oprah Magazine

"A damn good story. There are narrative arcs, heroes, villains, and suspense aplenty to craft the kind of rich, immersive histories that have become Larson's trademark."—Rolling Stone
 
"This is Erik Larson's moment. His affecting and affectionate chronicle of the Churchill family during the Blitz, the Nazi World War II bombing campaign against Great Britain, has found a hungry audience in the United States."—The Boston Globe

"Through the remarkably skillful use of intimate diaries as well as public documents, some newly released, Larson has transformed the well-known record of 12 turbulent months, stretching from May of 1940 through May of 1941, into a book that is fresh, fast and deeply moving."—Candice Millard, The New York Times Book Review

"Larson's book offers a delicious slice of life of the world's last great statesman." —The Wall Street Journal

"Fascinating . . . The entire book comes at the reader with breakneck speed. So much happened so quickly in those 12 months, yet Larson deftly weaves all the strands of his tale into a coherent and compelling whole."—Minneapolis Star Tribune

"I have an early copy of this book on my desk and idly began reading the first pages—and suddenly time disappeared."—The Seattle Times

"Still, it is a time of sadness, fear, grief and uncertainty for so many, and I find myself comforted by reading about other supremely challenging times in human history, and about resilience, and hope. For this, there is no better book right now than The Splendid and the Vile."—Mackenzie Dawson, New York Post

"Nonfiction king Erik Larson is back."—PopSugar

"Spectacular . . . Larson, as America's most compelling popular historian, is at his best in this fast-moving, immensely readable, and even warmhearted account of the battle to save Britain."—The Christian Science Monitor
 
"What sets [Larson's] work apart is his signature way of using painstaking research through personal journals and historical records to spin a gripping nonfiction tale through the ordinary lives of the men and women who succeeded, failed, and perished as a result."—Pittsburgh Post-Gazette

"The Splendid and the Vile delivers the great saga with a novelist's touch. It's like you're watching and hearing the days and nights of 1940 as a passenger on a double-decker London bus."—Chris Matthews, Churchill Bulletin

"The popular historian Erik Larson has done it again. As I read this book, I kept wondering what the swelling of powerful emotion was that I felt, sometimes in an almost physical sense."—Andrew Roberts, author of Churchill: Walking with Destiny, in Air Mail

"A propulsive, character-driven account of Winston Churchill's first year as British prime minister . . . Readers will rejoice."—Publishers Weekly (starred review)
Crown, 9780385348713, 608pp.
Publication Date: February 25, 2020
About the Author
Erik Larson is the author of six New York Times bestsellers, most recently The Splendid and the Vile: A Saga of Churchill, Family, and Defiance During the Blitz, which examines how Winston Churchill and his "Secret Circle" went about surviving the German air campaign of 1940-41. Larson's The Devil in the White City is set to be a Hulu limited series; his In the Garden of Beasts is under option by Tom Hanks for a feature film. He recently published an audio-original ghost story, No One Goes Alone, which has been optioned by Chernin Entertainment, in association with Netflix. His Thunderstruck has been optioned by Sony Pictures Television for a limited TV series. Larson lives in Manhattan with his wife, who is a writer and retired neonatologist; they have three grown daughters.
Coverage from NPR