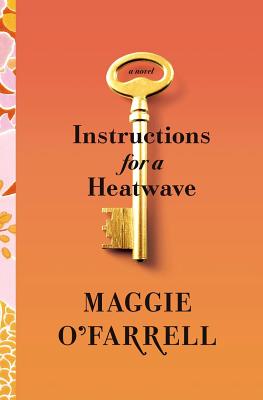 Instructions for a Heatwave
Hardcover

* Individual store prices may vary.
Other Editions of This Title:
Digital Audiobook (6/17/2013)
Paperback (5/6/2014)
Compact Disc (6/1/2013)
July 2013 Indie Next List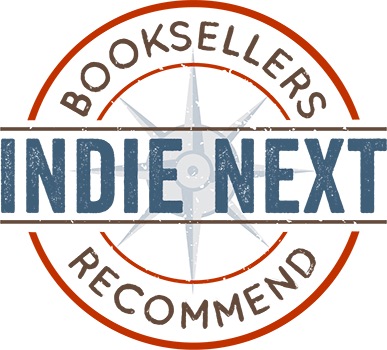 "What happens to one Irish family living in London during the oppressive 1976 summer heatwave when patriarch Richard Riordan mysteriously disappears when on a seemingly simple walk to buy the morning newspaper? As his three adult children return home to support their mother, Gretta, past resentments and longstanding secrets emerge in this insightful portrait of a family in crisis. I was immediately engaged with all of the characters, who are not only vulnerable, but also endearing. Subtle, graceful writing at its best!"
— Jane Glaser, Boswell Book Company, Milwaukee, WI
View the List
Description
Sophisticated, intelligent, impossible to put down, Maggie O'Farrell's beguiling novels—After You'd Gone, winner of a Betty Trask Award; The Distance Between Us, winner of a Somerset Maugham Award; The Hand That First Held Mine, winner of the Costa Novel Award; and her unforgettable bestseller The Vanishing Act of Esme Lennox—blend richly textured psychological drama with page-turning suspense. Instructions for a Heatwave finds her at the top of her game, with a novel about a family crisis set during the legendary British heatwave of 1976.

Gretta Riordan wakes on a stultifying July morning to find that her husband of forty years has gone to get the paper and vanished, cleaning out his bank account along the way. Gretta's three grown children converge on their parents' home for the first time in years: Michael Francis, a history teacher whose marriage is failing; Monica, with two stepdaughters who despise her and a blighted past that has driven away the younger sister she once adored; and Aoife, the youngest, now living in Manhattan, a smart, immensely resourceful young woman who has arranged her entire life to conceal a devastating secret.

Maggie O'Farrell writes with exceptional grace and sensitivity about marriage, about the mysteries that inhere within families, and the fault lines over which we build our lives—the secrets we hide from the people who know and love us best. In a novel that stretches from the heart of London to New York City's Upper West Side to a remote village on the coast of Ireland, O'Farrell paints a bracing portrait of a family falling apart and coming together with hard-won, life-changing truths about who they really are. 

Praise For Instructions for a Heatwave…
Praise for Instructions for a Heat Wave:
 
"Smart and provocative . . . O'Farrell has made her mark by combining the elements of good old-fashioned drama with a modern lightness of touch in language and a deft freedom in moving her narratives forward through juxtaposition rather than linear plotting . . . Over and over, she tries to work out who people really are, how ordinary lives can conceal extraordinary stories."
            –The New York Times Book Review
 
"Searing . . . Astonishing . . . Perhaps a perfect book . . . Full of unforgettable players . . . Instructions for a Heatwave is never dull, never unconvincing, proceeding at a stately and crisp speed through a fully rendered world, grappling at all times and in an original way with the fascinating problems of our time, rushing head-long—and yet staggering almost drunkenly when necessary—towards a stirring and wondrous conclusion."
            –Los Angeles Review of Books
 
 "Maggie O'Farrell has written my favorite kind of novel: big-hearted, psychologically complex, and utterly gripping from page one. Her spare and subtle prose yields a narrative of extraordinary power. Instructions for a Heatwave is a quiet masterpiece, one I'll be recommending for years to come."
            –Maria Semple, author of Where'd You Go, Bernadette
 
"Instructions for a Heatwave is a thoroughly engrossing and suspenseful novel about an Irish family and its disparate members coming together one unbearably hot summer. Their mission is to find a father who has wandered off. Their unspoken mission is to rediscover and forgive each other for a lifetime of slights and betrayals, real and imagined. O'Farrell, in this beautifully-written tale, gets the psychological nuances just right."
            –Anita Shreve
 
"A rich, barbed interplay among siblings, who gibe, snap, and snipe as they go through their father's things, slowly teasing out one another's long-buried secrets—and a few of Gretta's and Robert's, too." 
            –Entertainment Weekly, Grade: A- 
 
"Beneath the shouting, O'Farrell can convey the slightest 'wrinkle in the atmosphere.'"
            –The New Yorker
 
"O'Farrell should be a household name."
            –Library Journal
 
"Superlative . . . A reunion of far-flung siblings for a Mike Leigh-style extravaganza of reckonings and reconciliations."
            –Vogue
 
"A piercing portrait of a family falling apart and coming together again."
            –Good Housekeeping
 
"Big-hearted . . . Assured . . . O'Farrell is deft at delineating character, to the extent that by the end of the novel, the reader feels on intimate terms with everyone involved . . . It might sound a little grand to wax lyrical about 'the power of the novel' and all that, but you know, there is such a thing, and this book taps into it . . . Well worth seeking out."
            –PopMatters
 
"A psychological drama of the first order . . . Instructions for a Heatwave is a prescription for healing—and forgiving—the rifts and dysfunctions of complicated family life. Brimming with wit, wisdom, and wonderful writing, it deserves a wide readership."
            –Examiner.com
 
"O'Farrell skillfully navigates between past and present, as family secrets are revealed and old grudges are hashed out, without ever losing the narrative's pace. An absorbing read from start to finish, though O'Farrell's vibrant prose, each character comes alive as more is revealed and the novel unfolds."
            –Publishers Weekly
 
"Thoughtful, expressive . . . Heatwave celebrates the particularly maddening and recognizable ways a family can shape us."
            –Fredericksburg Free Lance-Star
 
"An Irish family saga, replete with secrets, rivalries, and misbehavior becomes a compelling and entertaining story in Maggie O'Farrell's hands . . . O'Farrell takes readers on journeys interior and exterior—recounted in flawless prose that will have you reading while strap-hanging, standing in line, or waiting at a stop light."
            –Shelf Awareness
 
"Riveting . . . Finely drawn . . . Once again, O'Farrell demonstrates her mastery at depicting strained relationships, skewed family loyalties, and the just reachable light at the end of the tunnel."
            –Minneapolis Star Tribune
 
"A sizzling family dynamic radiates off the pages of this novel."
            –EW.com, "The Must List"
 
"A beautiful portrait of family life. The story really blossoms in the second half . . . where the family's secrets and private feuds come raging forth so that the true healing can begin."
            –Booklist
 
"Lyrical . . . vivid . . . The power and resonance of the book is the journey the family members take during this scorching period in time . . . Read Instructions for a Heatwave and see if these characters, this family, with their secrets and insanity, don't seep into your bones like the hot summer sun."
            –My Shelf Confessions
 
"A story of self-discovery and coming to terms with the truths that are ever present in our lives . . . It's one of those rare books that balances each narrative device, plot point, and character perfectly, such that readers will be absolutely mesmerized by this book from beginning to end."
            –S. Krishna's Books
 
 "Maggie O'Farrell's Instructions for a Heatwave is just the kind of family drama I love: Nobody gets off easy in it, but everybody gets treated with compassion. It's stylish, funny, smart and skillfully written, and I could not put it down."
            –Jami Attenberg, author of The Middlesteins 
 
"A beautifully written and perfectly observed story of family, secrets, and forgiveness. Instructions for a Heatwave is an absolute gem. It's the kind of novel that you want to devour and savor at the same time."
           –Courtney Sullivan
 
 "Acutely observed…revelatory, redemptive, and moving…There is a deliciousness to this novel, a warmth and readability that render it unputdownable and will surely make it a hit. O'Farrell has done it again."
            –Joanna Briscoe, The Guardian
 
"An accomplished and addictive story told with real humanity, warmth, and infectious love for the characters. Highly recommended."
            –Viv Groskop, The Observer
 
"A literary event…evocative, articulate, and joyously readable…O'Farrell's talent for drawing intriguing but relatable characters is eclipsed only by a rare gift for description that is almost photographic in its imagery…An author at the top of her game."
            –Charlotte Heathcote, The Sunday Express
 
"Humorous, humane, and perceptive…O'Farrell depicts relationships with piercing acuity in haunting, intense prose…a deliciously insightful writer…Her sharp but humane eye dissects every form of human interaction."
            –Leyla Sanai, The Independent on Sunday
 
 "Elegant, lyrical, and subtle…O'Farell's a compassionate writer, showing us every member of the family from a variety of viewpoints, ensuring that we understand and feel for every one of them even as they drive each other mad…The Riordans will stay in your mind long after you finish reading this book. They're funny, infuriating, and impossible not to love. They feel like family."
            –Anna Carey, The Irish Times
 
"Thoroughly absorbing and beautifully written…A novel about what we say and what other people hear; about families; what we don't tell each other and what we do; the compromises and accommodations we make and what happens when we build our lives around half-truths."
            –Victoria Moore, Daily Mail
 
 "A ripping yarn…A brilliant domestic drama that teeters on the edge of being a thriller; it'll hook you in at the start and keep you dangling."
            –Katie Law, Evening Standard
 
"O'Farrell is adept at creating pace out of the intricacies of family relations. She keeps the gas up on the Bunsen burner throughout...I felt that I gobbled this book."
            –Vicky Allan, The Herald
 
"Farrell's language is lissom, airborne, mostly seamless, her characters flawed, contradictory, aggravating and instantly knowable. This is a deceptively easy, effortlessly true-feeling novel; a total delight."
            –Claire Allfree, Metro
 
"O'Farrell is hard to beat. Anyone looking for a British equivalent of Anne Tyler need look no further."
            –David Robinson, The Scotsman
 
"A surprising, beautiful novel, full of the intricacies of family life…You'll find yourself wanting to devour it in one sitting."
            –Claire Frost, Fabulous Magazine 
Knopf Publishing Group, 9780385349406, 289pp.
Publication Date: June 18, 2013
About the Author
Maggie O'Farrell is the author of "After""You'd Gone, " winner of a Betty Trask Award; "My Lover's Lover; The Distance Between Us, " winner of a Somerset Maugham Award; "The Vanishing Act of Esme Lennox;" and "The Hand That First Held Mine, " winner of a Costa Novel Award.
or
Not Currently Available for Direct Purchase