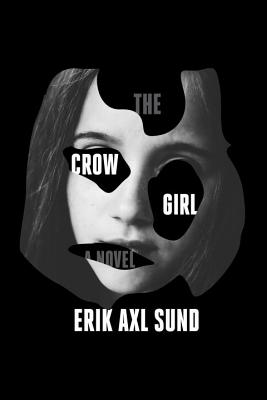 The Crow Girl
A novel
Hardcover

* Individual store prices may vary.
Other Editions of This Title:
Digital Audiobook (6/13/2016)
Paperback (6/27/2017)
Description
The International Sensation

It begins in a Stockholm city park where the abused body of a young boy is discovered. Detective Superintendent Jeanette Kihlberg heads the investigation, battling an apathetic prosecutor and a bureaucratic police force unwilling to devote resources to solving the murder of an immigrant child. But with the discovery of the mutilated corpses of two more children, it becomes clear that a serial killer is at large.

Superintendent Kihlberg turns to therapist Sofia Zetterlund for her expertise in the psychopathology of those who kill, and the lives of the two women become quickly intertwined—professionally and personally. As they draw closer to each other and to the truth about the killings, what surfaces is the undeniable fact that these murders are only the most obvious evidence of an insidious evil woven deep into Swedish society.
Praise For The Crow Girl: A novel…
"What is it about Sweden that produces such deliciously, darkly off-kilter thrillers, featuring idiosyncratic, complex characters such as Lisbeth Salander and now Detective Superintendent Jeanette Kihlberg? As Kihlberg investigates a killer who targets immigrant children, she must deal with xenophobia, extreme right-wing politics, and other hot-button issues that only deepen our morbid fascination."
—O, The Oprah Magazine
 
"Swedish crime novels in the post-Dragon Tattoo era have offered a full slate of [the] grotesque . . . but there's been nothing with the cracked intensity or wild ambition of the pseudonymous Erik Axl Sund's 800-page event The Crow Girl. . . . This book's engine never stops humming."
—Lloyd Sachs, Chicago Tribune
 
"Erik Axl Sund—aka Jerker Eriksson and Håkan Axlander Sundquist—may look like aging rockers but they share a steely command of the writerly art. . . . [A] complex and very dark narrative . . . The narrative slowly and surely exerts an inexorable grip . . . [an] unerring building of tension. And, as with the best of Scandinavian crime fiction, from Henning Mankell to Stieg Larsson, there is still room for an acute element of social commentary. . . . The personalities of the women at the heart of the book, all driven in distinctive ways, are carefully and successfully wrought. . . . You will find [The Crow Girl] to be among the most wide-ranging and forceful Scandinavian crime novels you have encountered."
—Barry Forshaw, Financial Times

"[A] breakout novel . . . peddling high-concept stories [with a] compelling voice."
—Lucy Feldman, The Wall Street Journal
 
"Horrors abound in the pseudonymous Sund's scathing first that rips asunder the appearance of Sweden's contemporary welfare state to reveal just about every conceivable human crime. . . . [A] challenging multifaceted descent into the abyss of evil and madness."
—Publisher's Weekly
 
"Very likely to be the most disturbing book you'll read all year . . . there's a fantastic twist in store, very well executed, and a successful conclusion for the complex web of evil Sund weaves over the course of the novel. . . . Pitch perfect."
—Alison Flood, The Guardian
 
"A breakneck journey through a plot of labyrinthine complexity. . . . Sund boldly places dissociative identity disorder at the heart of this extremely disturbing novel."
—Joan Smith, The Sunday Times (London)
 
"Brutal, upsetting and brilliantly written, it is the best crime novel of the year so far . . . The joint authors . . . rage against misogyny and sexism. They decry child abuse and human trafficking. And, perhaps most importantly, they tell a brilliant story. . . . This novel is dark—jet-black dark . . . the authors' biggest triumph, however, is to make 750 pages whizz past . . . terse, direct and compelling."
—The Metro (London)

"The Swedish crime thriller tipped to make a killing . . . follows in the footsteps of Stieg Larsson and Henning Mankell."
—Mark Lawson, The Guardian
 
"Dark, powerful, disturbing and creepy."
—Marcel Berlins, The Times (London)
 
"It's so determinedly and dementedly dark that it makes Stieg Larsson's Millennium trilogy seem like Midsomer Murders. . . . There is so much action in its 768 pages . . . ridiculously entertaining . . . such a compulsive page-turner."
—Matt Thorne, Sunday Express
 
"Bold, addictive, and timely."
—Madeline Phillips, Chicago Review of Books

"The next big thing . . . thoughtful . . . The Crow Girl is a pulse-pounding thriller. . . . With its heady mix of graphic violence, noirish thrills and social commentary, the book has all the hallmarks of Nordic noir and is a must-read for Scandinavian crime fiction enthusiasts. . . . An ambitious book . . . combining the thriller credentials of Jo Nesbø with the deep psychological turmoil of Karin Alvtegen. . . . A landmark achievement for its authors. It will definitely turn heads worldwide as a darkly delightful must-read."
—Jeremy Megraw, Crime Fiction Lover

"One-ups Stieg Larsson's Dragon Tattoo trilogy with its darkly violent indictment of the horrors supposedly 'civilized' humans are capable of perpetrating."
—Kerry Lengel and Randy Cordova, The Arizona Republic
 
"[A] gruesome, compelling and deeply unsettling debut thriller."
—Geoffrey Wansell, The Daily Mail
 
"[An] epic psychological thriller . . . [an] ultradark atmospheric suspense and a jolting examination of a cycle of abuse and revenge that spans generations. Like the novels of Karin Fossum, Stieg Larsson, and Camilla Lackberg, this award-winning  U.S. debut builds a powerful indictment of society's willingness to turn a blind eye toward powerful, privileged abusers preying on the weak."
—Christine Tran, Booklist (starred review)
 
"Full of chills and spills . . . a smart, rewarding psychological thriller, with an emphasis of both of those genre terms."
—Kirkus Reviews
 
"Creepy is elevated to an art form in this tale of dysfunctional characters . . . but skillfully escalating suspense keeps you hooked all the way through. . . . Translated into beautifully economic prose by Neil Smith."
—Gill Oliver, The Press and Journal
 
"The Crow Girl is a raw, dark psychological thriller that's as long and tenebrous as a Scandinavian midwinter's night. . . . A complex, absorbing, disturbing tale."
—Ted Fox, Otago Daily Times
 
"Skillfully escalating suspense keeps you hooked through its 760-pages. This novel proves that what frightens us most are not acts of violence, but quiet horrors of the human psyche."
—Press Association
 
"Goodbye, Hannibal Lecter. That old cannibal is as psychologically interesting as a pet canary in comparison to Victoria Bergman."
—Arbetarbladet (Sweden)
 
"[An] insanely creepy psycho-thriller that places the thin veneer of normality under the microscope."
—Elle (Denmark)
 
"[The Crow Girl] is among the best I have read in Swedish in the genre. Perhaps even the best. . . . I wouldn't be surprised if future writers will refer to this work in the same way in which so many Swedish and foreign writers always refer to Sjöwall & Wahlöö as their major source of inspiration."
—Gefle Dagblad (Sweden)
 
"A profoundly frightening novel, a dark fairy tale that stands out in the Scandinavian crime fiction tradition. . . . This novel is a psychological noir that analyzes the human soul and digs deeply into human vices, repressed, subconscious perversions, and the inherent violence of the human nature."
—Sololibri.net (Italy)
 
"A conclusion in which one elegantly gathers all the strings and unsolved issues . . . The truth is ruthless and so evil that I couldn't have guessed it even in my wildest imagination . . . Erik Axl Sund have written a [novel] that readers of crime fiction cannot do without."
—Krimifan (Denmark)
 
"[The Crow Girl] makes you breathless and confused as you chase across the pages, eager to find out more. It is a story that takes place in what Jung calls the collective unconscious . . . [An] insidiously shimmering masterpiece."
—DAST Magazine (Sweden)
Knopf, 9780385349871, 784pp.
Publication Date: June 14, 2016
About the Author
ERIK AXL SUND is the pen name of Swedish author duo Jerker Eriksson and Håkan Axlander Sundquist.
or
Not Currently Available for Direct Purchase