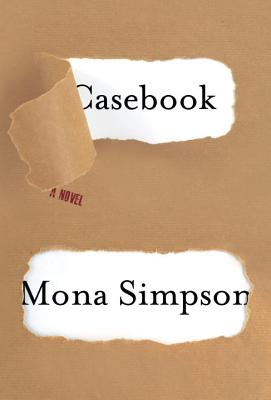 Casebook (Hardcover)
A novel
Knopf, 9780385351416, 336pp.
Publication Date: April 15, 2014
Other Editions of This Title:
Compact Disc (4/15/2014)
Paperback (2/3/2015)
MP3 CD (2/3/2015)
Compact Disc (2/3/2015)
Hardcover, Large Print (10/1/2014)
MP3 CD (4/15/2014)
* Individual store prices may vary.
Description
From the acclaimed and award-winning author of Anywhere But Here and My Hollywood, a powerful new novel about a young boy's quest to uncover the mysteries of his unraveling family. What he discovers turns out to be what he least wants to know: the inner workings of his parents' lives. And even then he can't stop searching.

Miles Adler-Hart starts eavesdropping to find out what his mother is planning for his life. When he learns instead that his parents are separating, his investigation deepens, and he enlists his best friend, Hector, to help. Both boys are in thrall to Miles's unsuspecting mother, Irene, who is "pretty for a mathematician." They rifle through her dresser drawers, bug her telephone lines, and strip-mine her computer, only to find that all clues lead them to her bedroom, and put them on the trail of a mysterious stranger from Washington, D.C.

Their amateur detective work starts innocently but quickly takes them to the far reaches of adult privacy as they acquire knowledge that will affect the family's well-being, prosperity, and sanity. Burdened with this powerful information, the boys struggle to deal with the existence of evil and concoct modes of revenge on their villains that are both hilarious and naïve. Eventually, haltingly, they learn to offer animal comfort to those harmed and to create an imaginative path to their own salvation.

Casebook brilliantly reveals an American family both coming apart at the seams and, simultaneously, miraculously reconstituting itself to sustain its members through their ultimate trial. Mona Simpson, once again, demonstrates her stunning mastery, giving us a boy hero for our times whose story remains with us long after the novel is over.
About the Author
Mona Simpson is the author of Anywhere But Here, The Lost Father, A Regular Guy, Off Keck Road, and My Hollywood. Off Keck Road was a finalist for the PEN/Faulkner Award and won the Heartland Prize fromof the Chicago Tribune. She has received a Whiting Writers' Award, a Guggenheim grant, a Lila Wallace–-Reader's Digest Writers'' Award, and, recently, an Academy Award from the American Academy of Arts and Letters. Simpson is on the faculty at UCLA and also teaches at Bard College.
Praise For Casebook: A novel…
 "Singular and haunting . . . filled with the quirky and succinct descriptions for which Simpson's writing is justly celebrated . . . Her verbs are delicious. . . . It's like watching those small revolving dashes of rainbow-colored light caused by a crystal hung in a window."—Julia Keller, NPR
 
"Casebook displays Simpson's signature impressionism. Think Seurat's pointillist dots rather than Van Gogh's lavish strokes. Miles's world is made of tiny scenes, images, anecdotes—collage-like but easy to follow. Fans of Simpson's My Hollywood will appreciate the thematic kinship, comedy, aphoristic observations and the unflinching look at the effects of divorce. Casebook tackles heavy themes, but with a touch lighter than her early novels—easier to digest, charming, sure-footed and as engaging as ever."—Josh Cook, Star/Tribune

"Simpson's story unfolds with magnetic force. . . . She handles the passage of Miles's crucial years through and beyond high school, including awkward relationships with two girls, with finesse. From beginning to end, it's clear that in everything he does, Miles loves his mother. His indisputable, powerful, and consistent filial love gives 'Casebook' enormous emotional power and makes the surprise ending a heart-breaker."--Jane Ciabattari, The Boston Globe
 
"Adult relationships are the true mystery here. Simpson manipulates the tropes of suspense fiction astutely, and the touches of noir are delicate. "--The New Yorker

"Captivating . . . Simpson's aim is to lyrically capture the time between childhood and adulthood, as fleeting and delicate as the golden-hour light that filmmakers chase."—Lisa Zeidner, The Washington Post
 
"Just as in Anywhere But Here, Simpson's central, complicated relationship of parent and child is both a motif and a window into bared hearts . . . She has a gift for re-creating the unique psychological landscape of the adolescent . . . Miles is an extraordinary character—exceptionally intuitive, observant, feeling."—Susannah Luthi, Los Angeles Review of Books

"What's most remarkable is how Simpson effortlessly snares readers inside a full, intimate world. . . . And for a few delicious days allows readers to relish the innocence of childhood and the intense yearning to discover the secrets of life."—Christine Thomas, The Miami Herald

"Miles Adler-Hart is a teen with a mission: He's trying to understand his mom. Not because she's a big-deal mathematician but because by understanding her, he might fathom love, sex, and how his parents' marriage fell
apart. . . . Simpson's beautifully crafted novel shows us a reconfigured California family through the eyes of a smart, funny adolescent longing to keep hope alive."
—Anne Leslie, People Magazine
 
"A wonderfully dramatic vantage point for us readers, a fresh way to explore the ways families fall apart and come together. . . . Casebook surprises us with its discoveries and offers up a reminder that despite troubles and disappointments, confusion and heartbreak, life can be sweet."—Natalie Serber, The Oregonian
 
"Simpson is . . . adept at capturing the world of moneyed life in a California beach town once there is less of it and the uncertainty of children navigating the new rules of divorce. . . . Happiness, and its elusiveness is a running theme throughout the novel. Miles tries to define it, as if by pinning it down, he might be able to secure more of for his mom."—Yvonne Zipp, Christian Science Monitor 

 
"The heart of the book is simply the story of an emotional coming-of-age.  Simpson's novel is at its strongest in the quiet, unadorned gray areas where Miles's childhood neuroses and tender loving impulses for his family mingle painfully with his desire to face up to the truth. . . . It's the poignancy of a child coming to terms with the irreversible losses and ill-judged compromises of adult life that gives emotional weight to the narrative."—Claire Fallon, The Huffington Post
 
"Casebook is both a detective story and a coming-of-age novel—a hybrid of Harriet the Spy and Chandler's Phillip Marlow books."—Darcy Steinke, The Los Angeles Times

"If Casebook were a box of cereal, there would be dozens of raisins in every spoonful. Yes, the novel itself has a satisfying arc, but I love it most for the small rewards and humorous touches that Simpson doles out on nearly every page."—Jim Higgins, Milwaukee Journal Sentinel
 
"Any person who grew up in a family being slowly torn apart by their parents' crumbling marriage will instantly relate to Miles Adler-Rich's attempt to understand why things are falling apart. Casebook will even find a way to sink its hooks into readers who haven't had to experience that."—Jason Diamond, Flavorwire

Advance Praise for Mona Simpson's CASEBOOK
 
"Ensnaring, witty, and perceptive . . . This exceptionally incisive, fine–tuned and charming novel unfolds gracefully as [Simpson] brings fresh understanding and keen humor to the complexities intrinsic to each stage of life and love."––Donna Seaman, Booklist (starred review)
 
"This is a story about a son's love for his mother, and Simpson's portrayal of utter loyalty is infectious."––Publishers Weekly (starred review)
 
"The setup is ingenious . . . A child of divorce turns private-eye in the latest well-observed study of domestic dysfunction from Simpson . . . a top-shelf novelist . . . The new book is framed as a detective story about discovering the deceptions that can swirl around relationships."—Kirkus Reviews
 
"In this sensitively rendered bildungsroman, Simpson recalls authentic, detailed memories of childhood . . . [A] clever, insightful, and at times hilarious story about family, friendship, and love in all its complex iterations."––Library Journal
Coverage from NPR
or
Not Currently Available for Direct Purchase