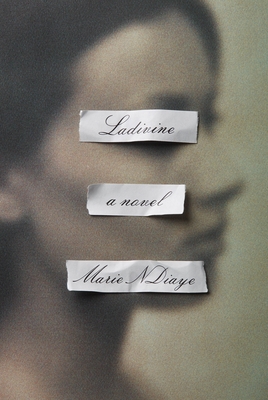 Ladivine
A novel
Hardcover

* Individual store prices may vary.
Other Editions of This Title:
Digital Audiobook (4/25/2016)
Compact Disc (4/26/2016)
MP3 CD (4/26/2016)
Description
From the hugely acclaimed author of Three Strong Women—"a masterpiece of narrative ingenuity and emotional extremes" (The New York Times)—here is a harrowing and subtly crafted novel of a woman captive to a secret shame.

On the first Tuesday of every month, Clarisse Rivière leaves her husband and young daughter and secretly takes the train to Bordeaux to visit her mother, Ladivine. Just as Clarisse's husband and daughter know nothing of Ladivine, Clarisse herself has hidden nearly every aspect of her adult life from this woman, whom she dreads and despises but also pities. Long ago abandoned by Clarisse's father, Ladivine works as a housecleaner and has no one but her daughter, whom she knows as Malinka.

After more than twenty-five years of this deception, the idyllic middle-class existence Clarisse has built from scratch can no longer survive inside the walls she's put up to protect it. Her untold anguish leaves her cold and guarded, her loved ones forever trapped outside, looking in. When her husband, Richard, finally leaves her, Clarisse finds comfort in the embrace of a volatile local man, Freddy Moliger. With Freddy, she finally feels reconciled to, or at least at ease with, her true self. But this peace comes at a terrible price. Clarisse will be brutally murdered, and it will be left to her now-grown daughter, who also bears the name Ladivine without knowing why, to work out who her mother was and what happened to her.

A mesmerizing and heart-stopping psychological tale of a trauma that ensnares three generations of women, Ladivine proves Marie NDiaye to be one of Europe's great storytellers.

Translated from the French by Jordan Stump
Praise For Ladivine: A novel…
"A poetic work in which burdens of familial love and inherited mysteries prove too much to bear." –The New Yorker

"Mesmerizing…NDiaye's devastating tale addresses the psychic pain of prejudice, class consciousness, discrimination, and self-loathing only to end in a satisfying moment of unexpected hope."
—Booklist (starred review)

Hypnotic…NDiaye writes profoundly disturbing novels in such riveting prose that one cannot look away.
—Library Journal (starred review)
 
Mysterious…Eerie…[a] beautifully crafted novel
—Publisher's Weekly

Elegant … bizarrely lovely… NDiaye's gift with language…[is] exquisite. She reveals only as much reality as she wants to at any given moment—and therein lies her magic.
—Kirkus

"If any contemporary European writer is on the verge of Ferrante-like recognition, it's NDiaye, and deservedly so."
—Flavorwire.com

"NDiaye's women . . . are so psychologically rich that their ever-roving minds are more the story than the unreal worlds in which they move . . . . [R]eaders weary of the present-day literary landscape should take notice. By straddling the realistic and the fantastic, by touching on the needs of the present moment and presenting new answers to age-old dilemmas, NDiaye is writing a literature both innovative and incredible."
—Jeffery Zuckerman, The New Republic

"Unflinching and hypnotic…a psychological labyrinth, elegantly evoked in all its horror.. [NDiaye's] work has [an] uncanny ability to grasp the deeply inflected nuances of the heart. The sharp-edged writing in Ladivine warrants spending time with her bleak vision... … NDiaye demands of the reader the same clear-eyed courage that she employs crafting this haunting, disturbing novel."
—Jean Zimmerman, NPR

"A work of immense power and mystery…. Ladivine is a record of a trauma severe enough to haunt generations. It's a wild ghost story, rooted in immigration and exile. The dislocated women of Ladivine are trapped in repeating narratives of violence and loss. They are all brave women who have come from a place where events in which they are involved have already occurred, events they are unaware of but are forced to revisit. It's a form of self-belief, finally, that saves them, regardless of how grim their fates may appear. The ending of Ladivine is perfect, both poignant and strangely hopeful."
—Patrick McGrath, The New York Times Book Review

Knopf, 9780385351881, 288pp.
Publication Date: April 26, 2016
About the Author
MARIE NDIAYE was born in Pithiviers, France, in 1967; spent her childhood with her French mother (her father was Senegalese); and studied linguistics at the Sorbonne. She was only eighteen when her first work was published. In 2001, she was awarded the prestigious Prix Femina for her novel Rosie Carpe; in 2009, the Prix Goncourt for Three Strong Women; and, in 2015, the Gold Medal in the Arts from the Kennedy Center International Committee on the Arts.
or
Not Currently Available for Direct Purchase