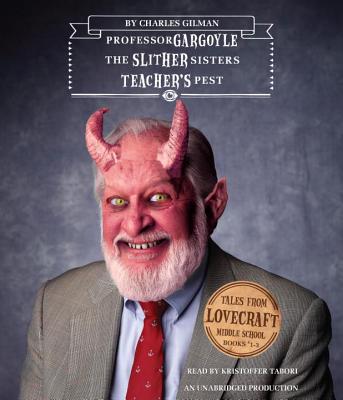 Tales from Lovecraft Middle School #1, #2, and #3
#1: Professor Gargoyle, #2: The Slither Sisters, #3: Teacher's Pest
Compact Disc

* Individual store prices may vary.
Other Editions of This Title:
Digital Audiobook (1/28/2013)
Digital Audiobook (1/28/2013)
Hardcover (1/15/2013)
Hardcover (9/25/2012)
Fall '12 Kids List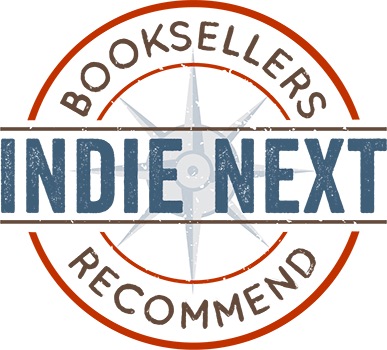 "Even though a brand-new, state-of-the-art facility, Robert Arthur would trade Lovecraft Middle School for his old friends at his old school. That is, until he discovers a furry brown head with black eyes in his backpack -- make that two heads that share the same torso, feet, and tail -- that purrs like a baby kitten, but is definitely a rat! Why does a state-of-the-art building have rats leaping out of brand-new lockers, students disappearing and reappearing, and a new science teacher who enjoys hamsters for lunch? Spooky iIllustrations and a unique book cover add to the horror of the strange world of Lovecraft Middle School, and no self-respecting kid would want to miss enrolling in this exciting series."
— Karen Briggs, Great Northern Books and Hobbies, Oscoda, MI
View the List
Description
Strange things are happening at Lovecraft Middle School. Rats are leaping from lockers. Students are disappearing. The school library is a labyrinth of secret corridors. And the science teacher is acting very peculiar in fact, he just might be a monster-in-disguise. Twelve-year-old Robert Arthur knew that seventh grade was going to be weird, but this is ridiculous
"Professor Gargoyle" (Volume I in the "Tales from Lovecraft Middle School" series) is full of bizarre beasts, strange mysteries, and nonstop adventure.You won't believe your ears
This second novel in the "Tales from Lovecraft Middle School" series begins right where "Professor Gargoyle" ended. Seventh-grader Robert Arthur has discovered that two of his classmates are actually sinister snake-women in disguise. Even worse, his new middle school is full of gates to a terrifying alternate dimension a haunted mansion full of strange spirits and monstrous beasts. For Robert to protect his teachers and classmates, he'll need to return to this haunted dimension with his best friends Glenn and Karina. Can they uncover the secrets of Lovecraft Middle School before it's too late?
DON'T BE FOOLED by his friendly smile, his perfect manners, or his shiny red apple. Student council president Howard Mergler is actually a sinister bug-monster in disguise and he's summoning swarms of roaches, wasps, fleas, and head lice into the corridors of Lovecraft Middle School Twelve-year-old Robert Arthur is the only student who can stop him--but he'll need help from his best friends: the school bully, the school ghost, and an extremely courageous two-headed rat.
"Teacher's Pest," the third novel in the Lovecraft Middle School series, begins right where"Professor Gargoyle"and"The Slither Sisters"ended with more action, more adventure, and more outrageous monsters
Listening Library, 9780385368438
Publication Date: May 14, 2013
About the Author
CHARLES GILMAN is the author of the Tales from Lovecraft Middle School series, including "Professor Gargoyle, The Slither Sisters, "and "Teacher's Pest." He is rumored to live near Philadelphia.
or
Not Currently Available for Direct Purchase