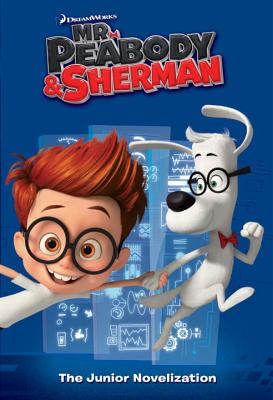 Mr. Peabody & Sherman Junior Novelization (Paperback)
Random House Books for Young Readers, 9780385371414, 128pp.
Publication Date: January 21, 2014
Description
Mr. Peabody & Sherman: The Junior Novelization is the paperback retelling of the hit movie Mr. Peabody & Sherman: The Junior Novelization retells the whole exciting story for boys and girls ages 7 to 10 and features eight pages of full-color images from the movie DreamWorks Animation brings Jay Ward's classic cartoon Mr. Peabody & Sherman to the big screen in an all-new comedy adventure for the whole family. Mr. Peabody is the world's smartest person who just so happens to be a dog. When his "pet" boy, Sherman, uses their time-traveling WABAC machine without permission, the events in history spiral out of control to disastrous and comical results It's up to this most unexpected of father-son teams to put things back on track.
About the Author
Erica David is an author of books for young readers. She has written several books based on the Frozen movie, including Anna & Elsa: Return to the Ice Palace, and the How to Train Your Dragon TV series, such as How to Pick Your Dragon. Established in July 2013 in a merger between Penguin and Random House, Penguin Random House, with nearly 250 independent imprints and brands on five continents, more than 15,000 new titles published each year, and close to 800 million print, audio, and eBooks sold annually, is the world's leading trade book publisher. Like its predecessor companies, Penguin Random House is committed to publishing adult and children's fiction and nonfiction print editions and is a pioneer in digital publishing. Its publishing lists include more than 60 Nobel Prize laureates and hundreds of the world's most widely read authors.
Advertisement