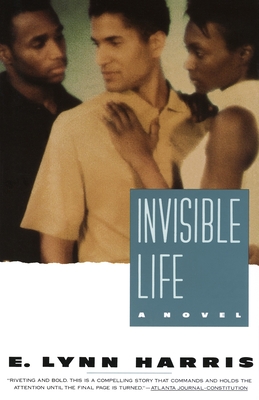 Invisible Life (Paperback)
Anchor Books, 9780385469685, 304pp.
Publication Date: February 15, 1994
Description
The re-issue of a remarkable first novel by a young, gay, black author who fashioned a deeply moving and compelling coming of age story out of the highly controversial issues of bisexuality and AIDS.
Law school, girlfriends, and career choices were all part of Raymond Tyler's life, but there were other, more terrifying issues for him to confront. Being black was tough enough, but Raymond was becoming more and more conscious ofsexual feelings that he knew weren't "right." He was completely committed to Sela, his longtime girlfriend, but his attraction to Kelvin, whom he had met during his last year in law school, had become more than just a friendship.
Fleeing to New York to escape both Sela and Kelvin, Raymond finds himself more confused than ever before. New relationships--both male and female--give him enormous pleasure but keep him from finding the inner peace and lasting love he so desperately desires. The horrible illness and death of a friend eventually force Raymond, at last, to face the truth.
About the Author
E. Lynn Harris was a ten-timeNew York Timesbestselling author. His work included the memoirWhat Becomes of the Brokenheartedand the novels, A Love of My Own, Just as I Am, Any Way the Wind Blows(all three of which were named Novel of the Year by the Blackboard African American Bestsellers), I Say a Little Prayer, If This World Were Mine(whichwon the James Baldwin Award for Literary Excellence), the classicInvisible Life, Just Too Good to Be True, andBasketball Jones. He passed away at the age of 54 in 2009."
Praise For Invisible Life…
Critical Acclaim for Invisible Life:

Selected in Vibe magazine's Fifth Anniversary Edition as one of its favorite books "on race, gender, and rules you must not live without."

"A quick, entertaining and thought-provoking read--This is a compelling story that commands and holds the attention until the final page is turned."
--Atlanta Journal-Constitution

"Black Americans--have been given a rare opportunity with this book to broaden their understanding of lifestyles like or unlike their own. Mr. Harris has stimulated a dialogue within the African-American community, desperately needed for so long, about the complicated issues of sexuality."
--Southern Voice

"Powerful and vividly told--the story is compelling and leaves the reader wanting more."
--Lambda Book Report
Advertisement