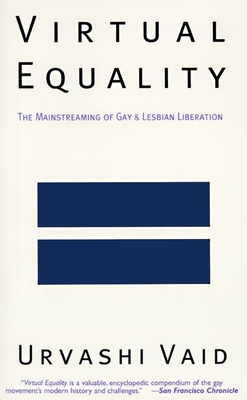 Virtual Equality: The Mainstreaming of Gay and Lesbian Liberation (Paperback)
The Mainstreaming of Gay and Lesbian Liberation
Anchor Books, 9780385472999, 464pp.
Publication Date: May 1, 1996
Description
Since the decade to lift the ban on gays in the military, the emergence of gay conservatives, and the onslaught of antigay initiatives across America, the gay and lesbian community has been asking itself tough questions: Where should the movement go? What do we want? In Virtual Equality, veteran activist Urvashi Vaid tackles these questions with a unique combination of visionary politics and hard-earned pragmatism.
Advertisement