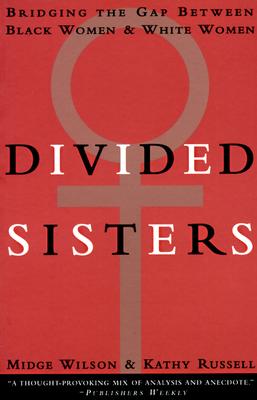 Divided Sisters
Paperback

* Individual store prices may vary.
Description
Since the advent of the women's movement, women have often expressed the belief that black and white women in society have a great many common concerns, and are in fact natural allies. The reality is more sobering. In "Divided Sisters," Midge Wilson and Kathy Russell, the acclaimed authors of "The Color Complex," tackle the nature of relationships between black and white women, and explore how they do, and don't, get along.
Based on scores of interviews, cultural literature and extensive research, "Divided Sisters" examines relations between black and white women as children, as adults, at school and in college, at work and at home. Truthfully as adults relatively few women feel they are close friends with a woman from another racial background. The book exposes many of the challenges and obstacles that complicate interracial relationships in a society with a long history of racial inequality. What Midge and Kathy discover is that the concerns and frustrations of black and white women are often different, and that these differences are frequently not communicated. For example, women thrown together for the first time in college are often ill-prepared to handle cultural differences in dress, customs, attitudes and background. In addition, peer pressure, economic and historical inequality, real or perceived racism, and fear, play a role in dividing rather than uniting women.
"Divided Sisters" is a landmark book that will open readers' eyes to the realities and challenges of bridging what is too frequently a cultural divide."

Anchor Books, 9780385473620, 352pp.
Publication Date: January 1, 1997
or
Not Currently Available for Direct Purchase