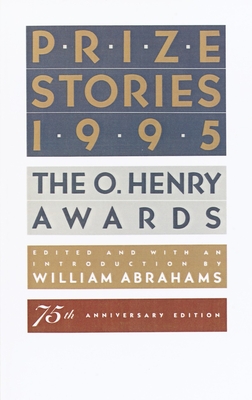 Prize Stories 1995: The O. Henry Awards (Paperback)
The O. Henry Awards
Anchor Books, 9780385476720, 400pp.
Publication Date: April 1, 1995
Description
So many great novels in the Western canon began as mere magazine stories. In this amazing collection, editor William Abrahams brings the best literature that periodicals had to give during 1995. These prize winning stories will not only entertain but give a glimpse into the mindset of the mid-nineties.
About the Author
Born in 1919, William Abrahams published four successful novels and a number of poems before finding his true calling as an editor. He presided over the O. Henry Awards for more than 30 years starting in 1965. Abrahams also worked as the west coast editor of Atlantic Monthly Press and collaborated on nonfiction books with his partner, Peter Stansky. He passed away in 1998.
Advertisement