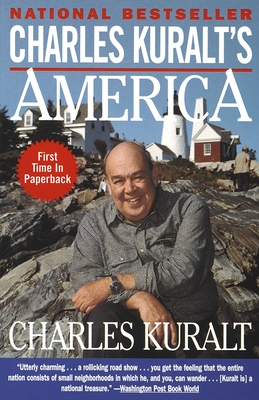 Charles Kuralt's America (Paperback)
Anchor Books, 9780385485104, 304pp.
Publication Date: September 16, 1996
Description
Since 1967, when he set off in a battered motor home to explore America and talk to its people, Charles Kuralt has been one of our premier chroniclers, a man who has helped us to see our country in a way we never had before.
Though he retired from CBS News in 1994, he never retired from his wanderings. "I keep thinking I will find something wonderful just around the bend," he explains, and so he set out again to revisit some of his favorite places in their favorite seasons, to rediscover slices of America that have always been closest to his heart. And with the warmth and humor and uncommon insight that have always been his hallmarks, he shows them to us now--from Montana in autumn, Alaska in summer, Cajun country in winter, and the North Carolina mountains in spring, Kuralt takes readers on a beautiful adventure through a wide swath of American terrain.
Filled with people, stories, and experiences, suffused by a poet's love of language, Charles Kuralt's America is a celebration of the spirit and flavor of this vast, varied land.
"A honey of a book . . . a celebration of life in America."--Richmond Times-Dispatch

"Written with the same simple grace that made Kuralt such a rarity on TV."--USA Today
About the Author
In thirty-seven years with CBS News, Charles Kuralt won a host of honors, including thirteen Emmys and three Peabody Awards, for his work both "on the road" and on Sunday Morning. He is the author of five other books, including the bestselling A Life on the Road and On the Road with Charles Kuralt. He died in 1997.
Advertisement