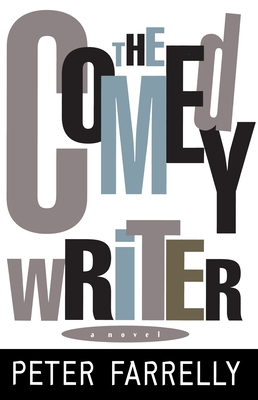 The Comedy Writer (Paperback)
Main Street Books, 9780385490528, 368pp.
Publication Date: April 20, 1998
* Individual store prices may vary.
or
Not Currently Available for Direct Purchase
Description
A Confederacy of Dunces meets The Player in an offbeat, sidesplittingly hilarious novel about making it against all odds in 1990s' Hollywood, by the co-writer/director of Dumb and Dumber.
When Henry Halloran's girlfriend dumped him, his Boston-based life suddenly seemed pointless. He was thirty-two with a dead-end job, and nothing on the horizon. There was obviously only one place to go: Hollywood.
The Comedy Writer is the story of how Henry--armed with nothing more than a few ideas, a nothing-to-lose attitude, and the desire to be a screenwriter--joins myriad hopefuls in the City of Angels and achieves an L.A. kind of fame. From the surreal squalor of his one-room pad at the Blue Terrace apartments, he encounters nympho starlets, death-obsessed Rollerbladers, philosophical midgets, scruple-free producers, and an unforgettably psychotic roommate named Colleen.
Combining the mordant wit and insight of Nathanael West with the lyricism and irony of a postmodern Candide, The Comedy Writer is a bawdy romp around and through the dream factory, in which Henry learns that while talent and integrity may be relative terms, life does, after all, have meaning.
Sure to appeal to anyone who has ever dreamed of Hollywood success, who has found him- or herself a full-fledged adult without a clue for the future, or who ever thought Los Angeles might represent the end of modern civilization, The Comedy Writer is an incomparable comic tour de force marked by the kind of telling detail only a true insider can provide.
About the Author
Peter Farrelly is a screenwriter and director, and the author of a previous novel, Outside Providence. He attended Providence College and Columbia University.
Praise For The Comedy Writer…
"The Comedy Writer is a dark, funny, and tragically accurate portrayal of wannabe Hollywood--a modern day Day of the Locust. It made me laugh and gave me the willies."
--Christopher Moore, author of Island of the Sequined Love Nun
Advertisement