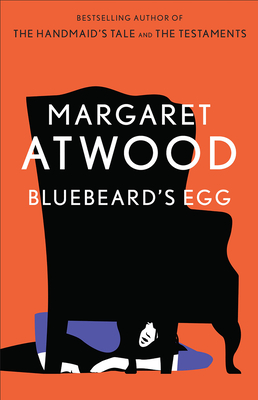 Bluebeard's Egg (Paperback)
Anchor Books, 9780385491044, 256pp.
Publication Date: January 20, 1998
* Individual store prices may vary.
or
Not Currently Available for Direct Purchase
Description
From the #1 New York Times bestselling author of The Handmaid's Tale By turns humorous and warm, stark and frightening, Bluebeard'S Egg glows with childhood memories, the reality of parents growing old, and the casual cruelty men and women inflict on each other. Here is the familiar outer world of family summers at remote lakes, winters of political activism, and seasons of exotic friends, mundane lives, and unexpected loves. But here too is the inner world of hidden places and all that emerges from them-the intimately personal, the fantastic, the shockingly real...whether it's what lives in a mysterious locked room or the secret feelings we all conceal. In this dramatic and far-ranging collection, Margaret Atwood proves why she is a true master of the genre.
About the Author
Margaret Atwood is the author of more than forty volumes of poetry, children's literature, fiction, and non-fiction, but is best known for her novels, which include The Edible Woman (1969), The Handmaid's Tale (1985), The Robber Bride (1994), Alias Grace (1996), and The Blind Assassin, which won the prestigious Booker Prize in 2000. A book of short stories called Stone Mattress: Nine Tales was published in 2014. Her novel, MaddAddam (2013), is the final volume in a three-book series that began with the Man-Booker prize-nominated Oryx and Crake (2003) and continued with The Year of the Flood (2009). The Tent (mini-fictions) and Moral Disorder (short fiction) both appeared in 2006. A volume of poetry, The Door, was published in 2007. In Other Worlds: SF and the Human Imagination, a collection of non-fiction essays appeared in 2011. Her non-fiction book, Payback: Debt and the Shadow Side of Wealth was adapted for the screen in 2012. Ms. Atwood's work has been published in more than forty languages, including Farsi, Japanese, Turkish, Finnish, Korean, Icelandic and Estonian. Margaret Atwood lives in Toronto with writer Graeme Gibson. www.margaretatwood.ca
Praise For Bluebeard's Egg…
"A champion of Canadian literature...A startlingly original voice."
--Washington Post Book World

"Atwood appears to challenge both her readers and the outside limits of her own talent...Writing at top form, writing with total control of her material, with sureness, with touches of brilliance...Bluebeard's Egg is a book to be read and re-read, to be talked about and savored."
--London (Ontario) Free Press

"Margaret Atwood conceals the kick of a perfume bottle converted into a Molotov cocktail."
--Melvin Maddocks

"Atwood's prose in Bluebeard's Egg is powerful, elegant and mellifluous to an extraordinary degree."
--Quill and Quire
  
Advertisement