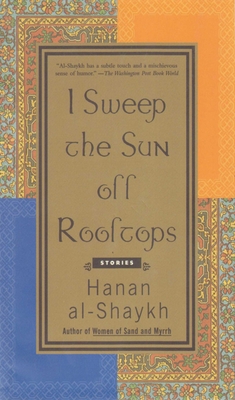 I Sweep the Sun Off Rooftops (Paperback)
Anchor Books, 9780385491273, 288pp.
Publication Date: August 17, 1998
Description
Since the U.S. publication of Women of Sand and Myrrh--which has now sold more than 35,000 copies and was selected as one of the Fifty Best Books of 1992 by Publishers Weekly--Hanan al-Shaykh has attracted an ever larger following for her dazzling tales of contemporary Arab women. In these seventeen short stories--eleven of which are appearing in English for the first time--al-Shaykh expands her horizons beyond the boundaries of Lebanon, taking us throughout the Middle East, to Africa, and finally to London. Stylistically diverse, her stories are often about the shifting and ambiguous power relationships between different cultures--as well as between men and women. Often compared to both Margaret Atwood and Margaret Drabble, Hanan al-Shaykh is "a gifted and courageous writer" (Middle Eastern International).
About the Author
Hanan al-Shaykh, an award-winning journalist, novelist, and playwright, is the author of the short story collection I Sweep the Sun off Rooftops; the novels One Thousand and One Nights, The Story of Zahra, Women of Sand and Myrrh, Beirut Blues, and Only in London; and a memoir about her mother, The Locust and the Bird. She was raised in Beirut, educated in Cairo, and lives in London.
Advertisement