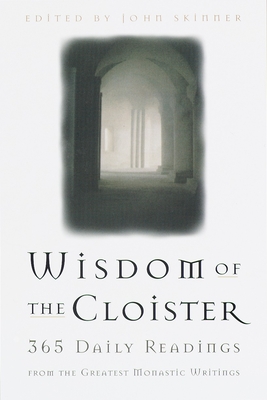 The Wisdom of the Cloister: 365 Daily Readings from the Greatest Monastic Writings (Paperback)
365 Daily Readings from the Greatest Monastic Writings
Image, 9780385492621, 368pp.
Publication Date: October 19, 1999
Description
The 365 daily readings from Wisdom of the Cloister offer the serenity of monastic life to a wide audience. Especially intended to serve the general reader, this collection surveys the whole of Christian monasticism. Included here are a full range of writings, from the earliest desert mothers and fathers to contemporary monastics.
John Skinner, author and translator of many texts of spirituality, invites the reader to peruse these varied writings using the immediately accessible style of reading known as lectio divina. This custom, traditionally favored by monks, works on the idea that inspired texts should be approached as a means for hearing God speaking through and within the text. By way of this prayerful, openhearted method, readers may glean personal insights that are uniquely relevant and meaningful to their lives.
Wisdom of the Cloister is both a resource for daily inspiration and an overview of the world of monasticism.
About the Author
John Skinner studied to become a Jesuit priest before pursuing a writing career. A former journalist with The Times (London), he has written book on the English mystics and has translated spiritual classics from across the centuries. His works include The Confession of Saint Patrick and Julian of Norwich's Revelation of Love. He lives with his wife, Judith, in Devon, England.
Advertisement