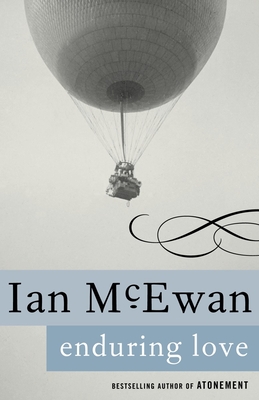 Enduring Love (Paperback)
A Novel
Anchor, 9780385494144, 272pp.
Publication Date: December 29, 1998
* Individual store prices may vary.
Description
The calm, organized life of science writer Joe Rose is shattered when he sees a man die in a freak hot-air balloon accident. A stranger named Jed Parry joins Rose in helping to bring the balloon to safety, but unknown to Rose, something passes between Parry and himself on that day—something that gives birth to an obsession in Parry so powerful that it will test the limits of Rose's beloved rationalism, threaten the love of his wife, Clarissa, and drive him to the brink of murder and madness. From the Booker Prize-winning author of Atonement, here is a brilliant and compassionate novel of love, faith, and suspense, and of how life can change in an instant.
About the Author
Ian McEwan is the bestselling author of seventeen books, including the novels Nutshell; The Children Act; Sweet Tooth; Solar, winner of the Bollinger Everyman Wodehouse Prize; On Chesil Beach; Saturday; Atonement, winner of the National Book Critics Circle Award and the W. H. Smith Literary Award; The Comfort of Strangers and Black Dogs, both short-listed for the Booker Prize; Amsterdam, winner of the Booker Prize; and The Child in Time, winner of the Whitbread Award; as well as the story collections First Love, Last Rites, winner of the Somerset Maugham Award, and In Between the Sheets.
Praise For Enduring Love: A Novel…
"A remarkable novel, haunting and original and written in prose that anyone who writes can only envy." —The Washington Post

"Impeccably written--[McEwan] is the quietest and most lucid of stylists, with never a word wasted or fumbled." —The New York Review of Books

"Eerie, slow-paced suspense worth its weight in caffeine for keeping you up all night." —Entertainment Weekly

"[A] beautifully realized--novel about our responses to violence. It asks us to choose between competing visions of events, and, in the process, forces us to examine the way we react to both art and life when something terrible happens." —The Boston Globe

"McEwan's writing—is unflaggingly poised and, as usual, capable of excavating deep, painful trenches in the back corridors of the psyche and the heart." —Miami Herald

"Cleverly imagined, beautifully executed—Mr. McEwan has few peers." —The Wall Street Journal