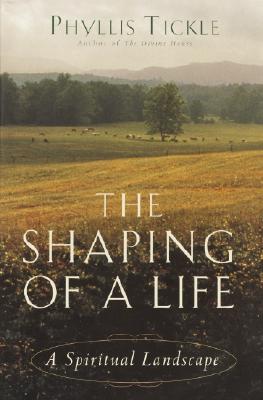 The Shaping of a Life: A Spiritual Landscape (Paperback)
A Spiritual Landscape
Image, 9780385497565, 400pp.
Publication Date: January 21, 2003
Description
In The Shaping of a Life, Phyllis Tickle recounts her life with honesty and humor, richly conveying both the external events and the internal insights and emotions. As Tickle chronicles her deepening understanding of prayer and the rewards of marriage, family, and spiritual life, she reaches across the boundaries that separate one denomination from another and presents a portrait of spiritual growth and transformation that will appeal to devout practitioners and their less religious neighbors as well. Within a very personal story, Tickle reveals the keys that will help readers of all faiths find the path that leads from the everyday world of doing to the special place of simply being.
About the Author
PHYLLIS TICKLE is Contributing Editor in Religion for Publishers Weekly. One of America's most respected authorities on religion, she is frequently interviewed for both print and electronic media, and is a regular guest on PBS's "Religion and Ethics NewsWeekly." The author of more than a dozen books, including the recently published The Divine Hours, she lives in Lucy, Tennessee.
Praise For The Shaping of a Life: A Spiritual Landscape…
"A deeply moving memoir by one of America's most accomplished spiritual writers of her journey toward God. With consummate skill, Tickle shows us how a busy outer life, filled with school, marriage, family, and a near-death experience, can give birth to an inner life of prayer and hope. A luminous book, one to be treasured."
–Philip Zaleski, editor of The Best Spiritual Writing series and author of Gifts of the Spirit

"Mrs. Tickle writes very well about American life in the mid-twentieth century, and I am sure that many readers will appreciate her spiritual journey. I hope the book will sell hugely!"
–Susan Howatch, author of Penmarric, Glittering Images, and Absolute Truths

"I have always loved Phyllis Tickle, and reading her personal story tells me why. She is real, honest, human, humorous, and deeply spiritual. Her book is a treasure."
–John Shelby Spong, author of Here I Stand: My Struggle for a Christianity of Integrity, Love, and Equality


Advertisement