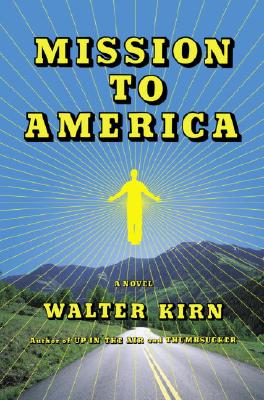 Mission to America (Hardcover)
Doubleday Books, 9780385507646, 271pp.
Publication Date: October 1, 2005
Other Editions of This Title:
Paperback (10/10/2006)
* Individual store prices may vary.
Description
From one of our most admired and visible young writers, a superb new novel about the collision between the forces of faith and an overstimulated, overfed, spiritually overextended America.
Mason LaVerle is a young man on a mission--a mission to America. He was raised in a remote Montana town in the church of the Aboriginal Fulfilled Apostles, a matriarchal, not-quite-Christian, almost New-Ageish sect that, like the Amish, keeps a wary distance from mainstream life. But the Apostles face a dwindling membership, so Mason is sent on an outreach mission with another young man to bring back converts--and, more specifically, brides. And so these two naive believers head off in a van to encounter the contemporary scene in all its bewildering, seductive diversity. They prosyletize at malls, passing out leaflets in parking garages based on the condition of their cars and their bumper stickers. Eventually, they make their way to a gilded Colorado ski town, where, while promoting their un-American message of humble, serene, optimistic fatalism, Mason finds himself courting a young woman who used to pose for Internet porn sites, and his partner becomes the live-in guru of a guilt-ridden billionaire with chronic bowel complaints. Meanwhile, back in Montana, the Apostles are facing schism and extinction as their beloved leader, the Seeress, drifts toward death. The mounting pressures lead Mason to the brink of missionary madness.
Walter Kirn is one of the most acute observers of contemporary American life that we have. In "Mission to America," he harnesses that gift to a satirical yet moving tale of a stranger in a strange land that just happens to be our own.

or
Not Currently Available for Direct Purchase