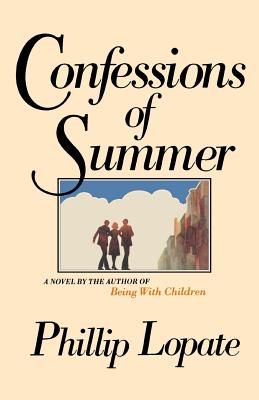 Confessions of Summer (Paperback)
Doubleday Books, 9780385511384, 336pp.
Publication Date: June 24, 2003
Description
An exploration of fidelity and identity, Lopate's novel follows the lives of three young New Yorkers caught in a tangled love triangle. Eric, returning to the Big Apple after years on the west coast, becomes infatuated with his best friend, Jack's, girlfriend, Marie. When Marie returns Eric's affections, and Jack discovers the affair, all three adults must confront their identities and choices they've made.
About the Author
Phillip Lopate is the author of the essay collections Against Joie de Vivre, Bachelorhood, and Portrait of My Body. He has also written the novels The Rug Merchant and Confessions of a Summer. Lopate is the editor of The Art of the Personal Essay and the Library of America's Writing New York, as well as the series editor of The Art of the Essay. His film criticism appears regularly in The New York Times and other publications. He lives in Brooklyn, New York.
Advertisement