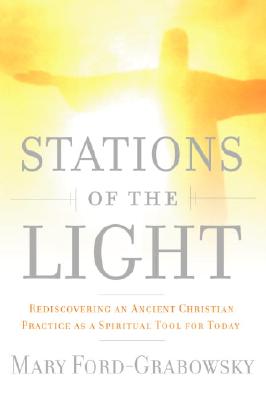 Stations of the Light: Renewing the Ancient Christian Practice of the Via Lucis as a Spiritual Tool for Today (Paperback)
Renewing the Ancient Christian Practice of the Via Lucis as a Spiritual Tool for Today
Image, 9780385511650, 224pp.
Publication Date: February 22, 2005
* Individual store prices may vary.
or
Not Currently Available for Direct Purchase
Description
This is the first book to introduce the fourteen joyful and highly symbolic events that make up the Via Lucis, the Christian Way of Light, an ancient spiritual tradition celebrating the post-Resurrection life of Christ on Earth.
The Stations of the Light, with its good news of healing and salvation, is becoming an increasingly popular devotion throughout the United States and the world, and was recognized by the Vatican in its Jubilee 2000 campaign. While Christians of all denominations are familiar with the Stations of the Cross, few know how to celebrate the Stations of the Light, a practice that came into being through inspiration from ancient Roman sources.
Stations of the Light is a clear and inspiring guide to making this ancient ritual part of contemporary Christian life. The stations mark the fourteen sacred events in the post-Easter story, from Jesus Rises from the Dead to Pentecost: The Risen Lord Sends the Holy Spirit. For each one, Mary Ford-Grabowsky presents a variety of spiritual practices that invite readers to form their own realistic and sacred image of the event. Beginning with relaxation and releasing the imagination, these exercises are designed to help convey the story and foster inspiration, and include ancient and contemporary meditations, reflections, and prayers; as well as journal writing, artwork, music, and mantras.
About the Author
MARY FORD-GRABOWSKY, a writer, editor, teacher, and scholar of mysticism, holds a doctorate in theology and spirituality and a master s of divinity, both from Princeton Theological Seminary. She has published numerous inspirational and academic articles and book reviews, and edited four highly praised books: Prayers for All People, Sacred Poems and Prayers of Love, Sacred Voices, and WomanPrayers. "
Advertisement