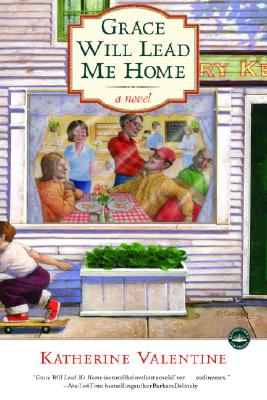 Grace Will Lead Me Home (Paperback)
Image, 9780385511940, 288pp.
Publication Date: July 20, 2004
* Individual store prices may vary.
or
Not Currently Available for Direct Purchase
Description
The small New England town of Dorsetville is filled with quirky, loveable characters much like those who populated Andy Griffith's Mayberry.
Dorsetville is all aflutter. The housekeeper at St. Cecilia's rectory, Mrs. Norris, has quit in a huff, and the rectory is beginning to look like a college dorm. Father Dennis could lend a hand, but since his cooking show, The Fat Friar, has gained popularity, he's become, well, moody.
Nellie Anderson and Harry Clifford are about to tie the knot--that is if someone can find the missing wedding invitations. Bungling Deputy Hill has been left in charge since the sheriff is sick, but will the town survive in the meantime?
Meanwhile, Father James is helping an ex-convict learn to resume his life. Valerie Kilbourne, a single mother, needs money for a very expensive operation for her twin daughters. And Lori Peterson, who has had her share of tragedies, will be asked to face another.
Katherine Valentine's keen insights into human nature and extraordinary sense of humor make for characters you'll want to know for years.
About the Author
Katherine Valentine is the author of two previous Dorsetville novels. A Miracle for St. Cecilia's (winner of the honorable mention by the Catholic Pres Association) and A Gathering of Angels. Katherine resides in the New England countryside, where, she says, -Dorsetville lies just outside my front door.-
Praise For Grace Will Lead Me Home…
is one of the loveliest novels I've read in years.  Kate Valentine has created a world filled with laughter, tears, and enough goodness to warm the heart.  Her return to Dorsetville is a triumph of faith, humor, and hope."
--New York Times bestselling author Barbara Delinsky
Advertisement