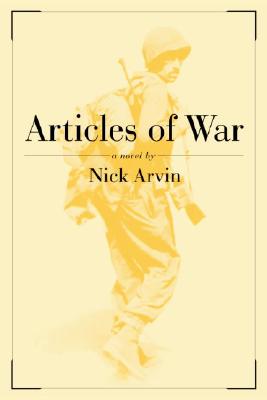 Articles of War (Hardcover)
Doubleday Books, 9780385512770, 192pp.
Publication Date: February 1, 2005
* Individual store prices may vary.
Description
Capturing the reality of war with a fidelity and power that echoes the best of classic war writing, this haunting novel brings to life the terrors of a young soldier in shocking, almost hallucinatory detail.
George Tilson is an eighteen-year-old Iowan farm boy who enlists in the army during World War II and is sent to Normandy shortly after D-Day. Nicknamed "Heck" because of his reluctance to curse, he is a typical soldier, willing to do his duty without fuss or much musing about grand goals. The night before he is trucked into the combat zone, Heck meets a young French refugee and her family, an encounter that unsettles him greatly.
It is during his first, horrific exposure to combat that Heck discovers a dark truth about himself: He is a coward. Shamed by his fears and tortured by the never-ending physical dangers around him, he struggles to survive, to live up to the ideal of the American fighting man, and to make sense of his feelings for the young French woman. As the stark reality of combat--the knowledge that he could cease to exist at any moment--presses in on him, Heck makes a series of choices that would be rational in every human situation "except" war.
With remorseless, hypnotic clarity, Arvin draws readers into the unimaginable fear, violence, and chaos of the war zone. Arvin layers profound meaning within a brilliantly executed minimalist style. His portrayal of the emotional and physical terrors Heck can neither understand nor escape is one of the most disturbing and unforgettable accounts of the life of a soldier ever written.
or
Not Currently Available for Direct Purchase