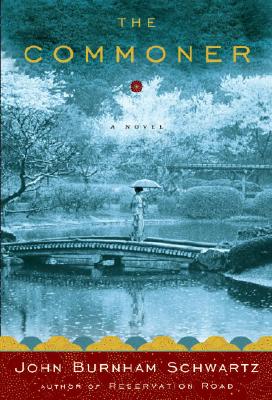 The Commoner
Hardcover

* Individual store prices may vary.
Other Editions of This Title:
Digital Audiobook (1/21/2008)
Digital Audiobook (1/21/2008)
Paperback (1/6/2009)
Hardcover, Large Print (7/1/2008)
Spring/Summer '09 Reading Group List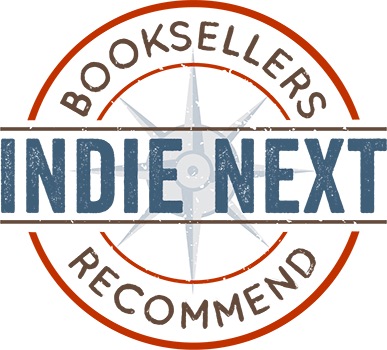 "I love, love, love this book! In the spirit of Memoirs of a Geisha, this story of the only commoner to ever to marry into the Japanese royal family is a perfect reading group selection!"
— Linda Grana, Lafayette Book Store, Lafayette, CA
View the List
Description
It is 1959 when Haruko, a young woman of good family, marries the Crown Prince of Japan, the heir to the Chrysanthemum Throne. She is the first non-aristocratic woman to enter the longest-running, almost hermetically sealed, and mysterious monarchy in the world. Met with cruelty and suspicion by the Empress and her minions, Haruko is controlled at every turn. The only interest the court has in her is her ability to produce an heir. After finally giving birth to a son, Haruko suffers a nervous breakdown and loses her voice. However, determined not to be crushed by the imperial bureaucrats, she perseveres. Thirty years later, now Empress herself, she plays a crucial role in persuading another young woman—a rising star in the foreign ministry—to accept the marriage proposal of her son, the Crown Prince. The consequences are tragic and dramatic.

Told in the voice of Haruko, meticulously researched and superbly imagined, The Commoner is the mesmerizing, moving, and surprising story of a brutally rarified and controlled existence at once hidden and exposed, and of a complex relationship between two isolated women who, despite being visible to all, are truly understood only by each other. With the unerring skill of a master storyteller, John Burnham Schwartz has written his finest novel yet.
Praise For The Commoner…
Book Sense National Bestseller!

"Out of this heart-wrenching history, Schwartz has woven a delicate, elegiac tale, intensely moving and utterly convincing.
He has imaginatively reconstructed the private story while remaining largely true to the scant details that have been reported to the public. Schwartz has written about Japan before and he has established himself as a master of mood in more recent fiction, that like The Commoner is fused with terrible sadness.
Schwartz has clearly done extensive research into the lives of the empress and crown princess and seems, as well, to have had extraordinary access to the Imperial Household Agency.  He vividly evokes the secrets and ceremonies of the imperial palace.  It's magical to have the curtain imaginatively lifted on these mysteries."
–New York Times Book Review

"Schwartz has written a mesmerizing novel full of tenderness and compassion, one that convincingly invests the Japanese empress's voice with all the nuance it demands."
–Washington Post

"[An] impressively imagined and often exquisite act of ventriloquism….Though he calls his main character Haruko Endo, and changes a few names and details here and there, Schwartz recreates the [Japanese empress'] story, from within, with such fidelity and in such detail that it becomes hard to tell how much of his tale is fiction, how much thinly disguised fact…. As in a Japanese room, nothing is out of place and no detail is accidental in this book…. One of Schwartz's achievements is to take us into corridors and rituals that have almost never been revealed to the public. Particularly affecting is his account of the current emperor, as seen through the eyes of his warmhearted young companion…. Throughout the novel, indeed, Schwartz gives faces and convincingly nuanced voices to people we otherwise know only as mutes and distant silhouettes-to such an extent that it's hard not to think that he must have had an inside source."
-The New York Review of Books

"A subtle, finely wrought fiction that evokes Jane Austen.... Schwartz has followed up his highly praised novel Reservation Road with a tour de force; the creation of a wholly convincing Japanese heroine by a male American writer reflects the triumph of imagination over experience."
–San Jose Mercury News

"[Schwartz] finds the heartbreak, the wistfulness and the poignancy within this world, demonstrating how easy it is to be trapped.... The monarchy depicted in The Commoner is rife with secrets and the Japanese notion of saving face, which makes the ending something of a contradiction. It both breaks with tradition and upholds it, a devastating throwback to the country's past and a move toward something resembling modernity."
–The Philidelphia Inquirer

"Life inside the walls of Japan's Imperial Palace has not been kind to the commoners who've married there. [And] an American taking on a fictional memoir about a living Japanese empress is a gutsy move, but Schwartz makes it work. He pulls the reader into a vibrant world, rooms swimming with color but also minds battling the conflict between emotion and expectation. Haruko's voice is real [and] as she struggles to address the challenges that arise from that pivotal decision to join the royal family, she must come to terms with not just who she is but the parts of her that are important to keep. So while the external details of life in the palace remain stunning, it's Schwartz's grasp of the internal struggle that resonates after the last page is turned."
–Denver Post

"Schwartz pulls off a grand feat in giving readers a moving dramatization of a cloistered world."
–Publishers Weekly (starred review)

"John Burnham Schwartz leaps with prodigious skill... His book will inevitably be compared with Arthur Golden's Memoirs of a Geisha, but Mr. Schwartz's work is more delicate and graceful.... Through painstaking research and a humane sensibility, Mr. Schwartz has opened a window on [a] strange, cloistered world."
–Brooke Allen, The Wall Street Journal

"John Burnham Schwartz is a keen observer of Japan–his 1989 debut, Bicycle Days, nicely captured the travails of a foreigner desperate to blend in. He is also good at agony–Reservation Road, his second novel, was an unblinking meditation on emotional pain in the aftermath of a child's death.
The Commoner entwines the two strands of Schwartz's expertise. Fascinated and appalled by the resonating stories of Michiko and Masako, he has written a novel that attempts to give these silenced women their voices back.
It's a bold, even a presumptuous exercise–these women are still alive, after all. But for anyone who's ever sighed with regret over Masako's fate, or gazed at the forbidding walls of the Imperial Palace in central Tokyo, it's one that's hard to resist.
Schwartz handles the physical details effortlessly, but his silken style lends itself best to the creation of internal life from whole cloth. You can sternly remind yourself every few pages that this is fiction, or you can relax and enjoy the fantasy that you are privy to two of the most private public lives in the world."
–Los Angeles Times

"A bittersweet story narrated by Haruko Endo, a brewer's daughter who marries into Japan's cloistered Imperial Family, Burnham Schwartz's fourth novel expertly evokes the sense of powerlessness and isolation that mark both royal life and bad marriages. Inspired, according to the author, by the emotional struggles of Japan's fragile Empress, the former Michiko Shoda, and of her daughter-in-law Crown Princess Masako, a Harvard graduate defined in court circles by her inability to produce an heir, The Commoner is an artful meditation on the limits of love and duty. No happy endings here, but with a spare prose style that perfectly mirrors its setting, this novel will thrill readers who crave literary romance."
–People

"This story is as ethereal and sensual as a Japanese watercolor, as magical and dark as a fairy tale."
–Booklist

"[The Commoner] paints a carefully researched, evocative of picture of a country that emerged from World War II with everything blown apart but its moat-protected heart.... Schwartz opens a gilded window into a seldom-seen world and the traditions that have sustained a monarchy through centuries, only to threaten the young lives needed to carry it into the future."
–USA Today

"Brave is the novelist who casts a narrative in a voice that traverses gender and a cultural divide. John Burnham Schwartz makes the gambit pay off, impressively, in The Commoner, a masterfully researched exegesis that pulls back the curtain on the post-war Japanese Chrysanthemum Throne…. Schwartz does a superb job of conveying the painful sense of isolation that comes from living in a cloistered world where servants hover and prescribed rituals and schedules are etched in stone…. [The Commoner] casts a graceful and stylish light on lifestyles that are royal in title and little else."
–St. Louis Post-Dispatch

"A mature, polished Schwartz returns to the Japan of his successful first novel, Bicycle Days, in The Commoner.... [His] beautifully wrought prose enhances the dramatic effect in portraying the anachronistic, cloistered imperial prison."
–Rocky Mountain News

"The beauty of the story, besides the meticulous research, is the human dimension.... Schwartz has written a powerful, instructive book about the pervasive effects that a strict code of rigid conformity and silence can have on two women once destined for an entirely different fate than the one they now live."
–Tampa Tribune

"Schwartz's tale of how Haruko's life unfolds is a fascinating look inside the Japanese monarchy, and a moving look at how one woman loses her life– not her physical being, but who she is.... Schwartz keenly portrays Haruko's bleak emotions–the loneliness, the bitter sadness, the resignation to her fate–with a grace and depth that befits a princess."
–Wichita Eagle

"A writer of great skill, Schwartz has made the imperial family entirely believable, especially Haruko, the future empress.... Schwartz has to be meticulous with the traditions and customs and historical references. He has to make them believable. And the has to weave his fiction around all that. A difficult task, but Schwartz has been able to produce a wonderful novel that reveals a world with roots in reality."
–The Toronto Globe and Mail

"John Burnham Schwartz's fourth novel is told with elegance and historical accuracy.... Woven with language that is both touching and telling, the myth-like tale of Haruko's life comes full circle in a very epic sense.... Ultimately, Schwartz's novel is a graceful narrative flight circumscribing the internal struggles faced by women from all cultures whose loyalty, duty and honor to oneself and one's legacy are more important than the oldest traditions, however noble or common they may be."
–Bookslut.com

"The author effortlessly speaks through the eyes of a female born and raised on foreign soil. He enters her mind and her heart, and he shares them with us most intimately. And like any story of oppression, the reader closes the book with a mixture of satisfaction and sympathy."
–BookReporter.com

"As an author who has aimed for a clean, transparent style throughout his career, Schwartz finds his perfect subject in this tale of Japanese royalty. Fans of Memoirs of a Geisha and royal gossip will savor it.... Ultimately, the delicate, hairline fractures in Haruko's story are all the more heartbreaking for being so restrained."
–The New York Daily News

"Schwartz's renderings of the royal family are not only believable but absorbing.... well nuanced and tightly executed.... A moving portrait of women living the most interior of lives."
–Bookpage

"Schwartz is a master novelist."
–Milwaukee Journal Sentinal

"A fascinating and moving book in which great harm–all the more painful for being quiet and impersonal–befalls characters who, with one exception, are entirely innocent and sympathetic. The Commoner is a rare novel, wonderfully researched and beautifully written."
–Peter Mattheiessen

"A unique literary adventure, intimate, exotic; wonderfully imagined and achieved. The narrative impels the reader from first to last immersing us in its flow of ancient acceptances and new demands. Splendid."
–Shirley Hazzard, author of The Transit of Venus and The Great Fire

"The Commoner is a lovely book, quiet, rich, fascinating in character and details, beautifully written."
–Anne Lamott

"The Commoner is a story about conservative Japan's begrudging evolution. You'll find humanity's struggle in there, too. The research on post-war Japan rewards readers with fascinating scenes…and the writing bristles with a calculated swing."
–Cleveland Plain Dealer
Nan A. Talese, 9780385515719, 368pp.
Publication Date: January 22, 2008
Because Haruko is a commoner, not a peeress, the Crown Prince chooses to break with tradition in selecting her to be his bride. Why does Haruko's father tell Dr. Watanabe that Haruko would be a "humiliation to Japan"? What is Dr. Watanabe's response? How is this break with tradition later echoed in the marriage of Haruko's own son?
Before her wedding, Haruko stares at her own face in a mirror that once belonged to her grandmother. When she light–heartedly asks her father if he will be happy when she is gone, he replies with great seriousness. Later, when Haruko returns to her parents' home for a visit, Haruko's father excuses himself from the table. Haruko finds him staring at the mirror she has left behind. Why does Haruko state, "We both understood that an evening like this was impossible and would never happen again"? What is the significance of the mirror Haruko chose not to include in her trousseau?
As Haruko prepares for her wedding, she observes, "At every turn, sometimes subtly and sometimes crudely, the same lesson was driven home: the world would greet me with abject deference not because I deserved it or wished it but because of my station, which in all things would stand above me, and indeed would outlast me." What is Haruko's attitude toward assuming her position in the royal family? Why do her parents ultimately urge her to accept her new life with courage?
How does Haruko experience the wedding ceremony inside the Kashikodokoro? How does she feel as she joins the Crown Prince in the shrine? Why does Haruko believe the crows on the roof of the shrine mock "the foolishness of men"?
What causes Haruko's "breakdown"? Why is Yasu kept from her during this time? How does Haruko's visit at her parents' home affect her?
When Yasu first proposes marriage to the accomplished Keiko Mori, she refuses him. Haruko meets with Keiko and tells her that if Keiko marries Yasu, Haruko will do everything she can to protect her within the royal family. Haruko relates, "Riding home alone from our secret meeting late that afternoon, some gathering sense of responsibility for this young woman's future happiness clung to me; and it felt not like triumph, but already, somehow, like remorse." Describe Haruko's inner conflict over Keiko's decision. Feeling as she does about her own life, why do you suppose Haruko is willing to persuade Keiko to accept Yasu's proposal?
How does Miko's visit affect Haruko? Why does Miko confess that after seeing Haruko's photograph in a magazine years ago, Miko had been a coward? Why does Haruko say, "Talking with you now is like remembering how to eat"?
As they watch their son's wedding ceremony on television from their residence, how do Shige's and Haruko's reactions differ? How does Haruko feel about her husband's indifference? Do you believe she truly loves him?
After the birth of her daughter, Keiko takes refuge in Karauizawa. When Yasu undertakes a trip to Europe without her, the royal family claims Keiko is suffering from an "adjustment disorder." How does Keiko respond when Haruko visits her at Karauizawa and tells her, "You must take Reiko away from here and never come back." Do you believe this is good advice? After convincing Keiko to marry Yasu in the first place, why is Haruko now suggesting Keiko flee? What does this tell you about Haruko's state of mind?
In the closing pages, Haruko's driver Okubo hands her an envelope marked with two cranes in flight. What does Haruko learn about where her daughter–in–law and granddaughter have gone? How does she feel about their disappearance? Describe the significance of this event for Haruko. To what degree does the book's ending resolve Haruko's own internal conflict?
or
Not Currently Available for Direct Purchase