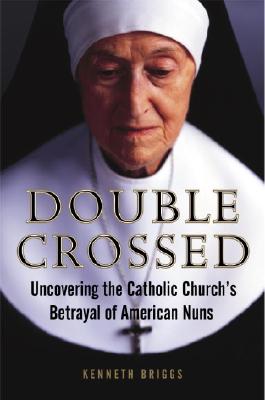 Double Crossed
Uncovering the Catholic Church's Betrayal of American Nuns
Hardcover

* Individual store prices may vary.
Description
This groundbreaking exposé of the mistreatment of nuns by the Catholic Church reveals a history of unfulfilled promises, misuse of clerical power, and a devastating failure to recognize the singular contributions of these religious women.

The Roman Catholic Church in America has lost nearly 100,000 religious sisters in the last forty years, a much greater loss than the priesthood. While the explanation is partly cultural—contemporary women have more choices in work and life—Kenneth Briggs contends that the rapid disappearance of convents can be traced directly to the Church's betrayal of the promises of reform made by the Second Vatican Council.

In Double Crossed, Briggs documents the pattern of marginalization and exploitation that has reduced nuns to second-, even third-class citizens within the Catholic Church. America's religious sisters were remarkable, adventurous women. They educated children, managed health care of the sick, and reached out to the poor and homeless. They went to universities and into executive chairs. Their efforts and successes, however, brought little appreciation from the Church, which demeaned their roles, deprived them of power, and placed them under the absolute authority of the all-male clergy.

Replete with quotations from nuns and former nuns, Double Crossed uncovers a dark secret at the heart of the Catholic Church. Their voices and Briggs's research provide compelling insights into why the number of religious sisters has declined so precipitously in recent decades—and why, unless reforms are introduced, nuns may vanish forever in America.
Praise For Double Crossed: Uncovering the Catholic Church's Betrayal of American Nuns…
"Balanced, well-researched exploration of the vanishing world of nuns in America." —Kirkus Reviews
Doubleday Religion, 9780385516365, 272pp.
Publication Date: June 20, 2006
or
Not Currently Available for Direct Purchase