Shatter (Hardcover)
Doubleday, 9780385517911, 448pp.
Publication Date: March 17, 2009
* Individual store prices may vary.
or
Not Currently Available for Direct Purchase
April 2009 Indie Next List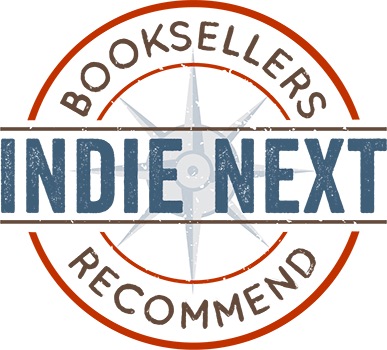 "Called to prevent a naked woman from jumping from a bridge, psychologist Joe O'Loughlin tries to talk to her down, only to watch, horrified, as she casts herself into the oblivion of the river. She has a cell phone in her hand, and even while authorities try to discover who she's been talking to, why she would leave a life she liked, a daughter she adored, another woman dies under similar circumstance. This is a mystery you are not likely to forget."
— Betsy Burton, The King's English, Salt Lake City, UT
View the List
Description
In Michael Robotham's latest thriller, psychologist Joe O'Loughlin—the appealing hero of Suspect—tries to prevent a suicide and finds himself locked in a deadly duel with a very clever killer.

Joe O'Loughlin is on familiar territory—standing on a bridge high above a flooded gorge, trying to stop a distraught woman from jumping. She is naked, wearing only high-heel shoes, sobbing into a cell phone. Suddenly, she turns to him and whispers, "You don't understand," and lets go. Joe is shattered by the suicide and haunted by his failure to save the woman, until her teenage daughter finds him and reveals that her mother would never have committed suicide—not like that. She was terrified of heights. Compelled to investigate, Joe is soon obsessed with discovering who was on the other end of the phone. What could have driven her to commit such a desperate act? Whose voice? What evil?

Having devoted his career to repairing damaged minds, Joe must now confront an adversary who tears them apart: a man who searches for the cracks in a person's psyche and claws his fingers inside, destroying what makes them whole.

With pitch-perfect dialogue, believable characters, and intriguingly unpredictable plot twists, Shatter is guaranteed to keep even the most avid thriller readers riveted long into the night.
About the Author
MICHAEL ROBOTHAM is the author of three suspense thrillers: "Suspect," "Lost," and "The Night Ferry. "He lives in Sydney, Australia.
Praise For Shatter…
International Acclaim for SHATTER

SHATTER, by Michael Robotham Gideon Tyler, the deranged villain of this exceptional suspense novel, is a devil so persuasive he's able to talk his victims into killing themselves. His opposite number; psychologist Joe O'Loughlin, must match wits with Tyler to save his wife and child from deaths almost too horrible to contemplate. Don't get into the second half of this book before the Green Day concert, or you'll end up staying home to see how it all comes out.
-- Stephen King, writing for Entertainment Weekly

"Shatter will have you turning the pages compulsively, desperate to get to the end, but not daring to miss a word." —The Times (London)

"This is Robotham's best psychological thriller." —Daily Mirror (London)

"Thematically complex, artfully structured, beautifully written and observed, Shatter confirms Robotham's place in the front row." —Sydney Morning Herald (Australia)

"Michael Robotham delivers another gem, confirming his growing reputation." —Spanningsblog (Netherlands)
Advertisement