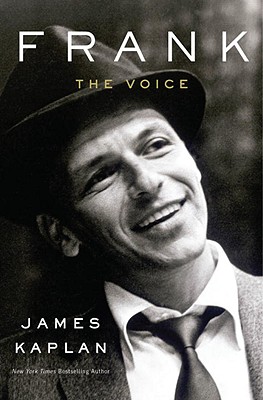 Frank
The Voice
Hardcover

* Individual store prices may vary.
Other Editions of This Title:
Digital Audiobook (11/1/2010)
Paperback (11/1/2011)
Paperback (10/1/2011)
Compact Disc (11/2/2010)
November 2010 Indie Next List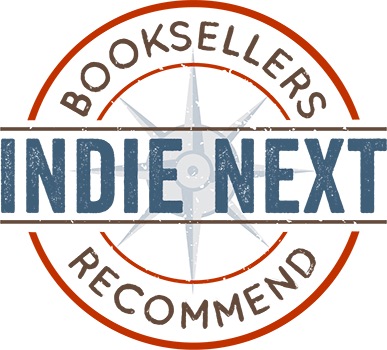 "True cultural icons are extremely rare, but Frank Sinatra was certainly one for the 20th century and his voice will be attached to memories for decades to come. As mythical as the voice, so was the man, but James Kaplan strips away the facade to reveal a conflicted, contentious soul whose genius always battled his worse elements. This is a fascinating biography, written in a jaunty, swinging style that evokes the image Sinatra came to personify."
— Bill Cusumano, Nicola's Books, Ann Arbor, MI
View the List
Description
Bestselling author James Kaplan redefines Frank Sinatra in a triumphant new biography that includes many rarely seen photographs.

Frank Sinatra was the best-known entertainer of the twenti­eth century—infinitely charismatic, lionized and notori­ous in equal measure. But despite his mammoth fame, Sinatra the man has remained an enigma. As Bob Spitz did with the Beatles, Tina Brown for Diana, and Peter Guralnick for Elvis, James Kaplan goes behind the legend and hype to bring alive a force that changed popular culture in fundamental ways.

Sinatra endowed the songs he sang with the explosive conflict of his own personality. He also made the very act of listening to pop music a more personal experience than it had ever been. In Frank: The Voice, Kaplan reveals how he did it, bringing deeper insight than ever before to the complex psyche and tur­bulent life behind that incomparable vocal instrument. We relive the years 1915 to 1954 in glistening detail, experiencing as if for the first time Sinatra's journey from the streets of Hoboken, his fall from the apex of celebrity, and his Oscar-winning return in From Here to Eternity. Here at last is the biographer who makes the reader feel what it was really like to be Frank Sinatra—as man, as musician, as tortured genius.
Praise For Frank: The Voice…
"Wonderfully vivid.... The story of Frank Sinatra's rise and self-invention and the story of his fall and remarkable comeback had the lineaments of the most essential American myths, and their telling, Pete Hamill once argued, required a novelist, 'some combination of Balzac and Raymond Chandler,' who might 'come closer to the elusive truth than an autobiographer as courtly as Sinatra will ever allow himself to do.' Now, with FRANK: THE VOICE, Sinatra has that chronicler in James Kaplan, who has produced a book that has all the emotional detail and narrative momentum of a novel. Kaplan writes with genuined sympathy for the singer and a deep appreciation of his musicianship, and devotes the better part of his book to an explication of Sinatra's art: the real reason readers care about him in the first place. "
—Michiko Kakutani, The New York Times


" Monumental... FRANK: THE VOICE is a timely reminder of what all the fuss over Sinatra was about in the first place. Kaplan follows in the footsteps of Peter Guralnick, whose magisterial two-volume biography of Elvis Presley was a landmark excavation of the artist from the dead-celebrity junk pile. Striking a similar, though more stylized, note, Mr. Kaplan offers a retelling of the early life of Francis Albert that illuminates the incredible-but-true origins of a 20th-century phenomenon. "
—Wall Street Journal


"Fascinating...compelling...marvelously thoughtful [and] readable. Kaplan brings something valuable and new to this account of Sinatra's first four decades, culminating in his cinematic triumph in From Here to Eternity and stunning vocal comeback in the early 1950s. First and most valuable, Kaplan gives us an illuminating portrait of a serious artist who helped revolutionize his medium. Kaplan also does a brilliant job of suggesting how the way Sinatra sang the song grew out of the life of an artist every bit as confounding and conflicted as his era — a man by turns generous, attentive and immensely decent, then ugly, violently abusive and self-absorbed to the point of cruelty."
—Los Angeles Times


"The definitive look at the iconic entertainer's life. Incredible details punctuate the big picture of [Sinatra's] personal and private personas, all of which add up to one of the great life stories of the 20th century."
—Chicago Sun-Times Best of 2010  


"Entertaining...Sinatra does indeed spring to life here in all his complexity. [Readers will] be carried along by the undeniable pleasure of reading Kaplan's page-after-page-turner, dense with details of long-forgotten trysts and tiffs, career and emotional highs and lows, movie- and record-business shenanigans. Through talent, perseverance, momentum, ambition and sheer willpower, "Frank: The Voice" - like the man it chronicles - ends up seeming some sort of a classic."
—San Francisco Chronicle 


"Compelling... Frank: The Voice is authentically a page-turner."
—The New York Review of Books


"Even those who've never downloaded a Sinatra song will be enthralled by this story of the smooth singer in the early years of his career. Sinatra seems more like the hero of a novel than a real-life star, but stories about his romances with stars from Lana Turner to Ava Gardner will keep fans humming along. Though ostensibly about Sinatra, the book is also a brilliant look at fame, family, and 1940s and '50s America."
—The Daily Beast 


"Sinatra lovers will be enthralled by Kaplan's generous approach to the guy who sang about 'how little we know.'"
—O, The Oprah Magazine


"[A] lively, anecdote-crammed biography of the world's greatest saloon singer.... Kaplan...writes with insight and grace."
—Bloomberg


"Biographer James Kaplan succeeds in capturing the fragile ego, contradictory impulses, and immense talent that defined Frank Sinatra."
—The Christian Science Monitor


"Kaplan really gets what made Sinatra unique... Above all, [he] grasps how unsuited—and at the same time, how perfect—Sinatra was for the job of American idol."
—The Washington Post


"A compelling narrative...seductively written, tellingly detailed and chock-full of insight."
 —Richmond Times-Dispatch


"Masterful... a vivid, fast-paced narrative... [An] immensely readable account of Frank Sinatra's rise from sweet-singing mama's boy to teen idol to Academy Award-winning actor."
—Bookpage 


"Fascinating.... For anyone who wants to know what popular culture and celebrity felt like around the middle of the twentieth century, this book is the new bible."
—Bill Ott, Booklist, starred review


"Riveting... Kaplan's enthralling tale of an American icon serves as an introduction of "old blue eyes" to a new generation of listeners while winning the hearts of Sinatra's diehard fans."
—Publishers Weekly, starred review


"This book may be the fullest account of Sinatra's first 40 years... His youth, persistence in pursuing a singing career, relationships with women, work with band leader Tommy Dorsey, the controversial reversal of his draft status during World War II, and relationships with musicians and mafiosi are all presented with panache and clarity."
—Library Journal
 

"The answer to 'what is there left to say about Sinatra' is staggeringly answered in James Kaplan's new book. This story has never been told with such incisiveness, care, research and respect. With so many new revelations, you might never really know who Frank Sinatra is until you read this book."
—Michael Feinstein
 
 
"Jim Kaplan's great gift is his own voice, in peak form—stylish, seductive, and richly resonant—that stands up to Sinatra's powerful baritone. This is a perceptive, passionate biography of an immense and immensely flawed musical figure whose life and legend continue to fascinate."  
—Bob Spitz, author of The Beatles
 
 
"This is biography at its very best—the story of a fascinating character brought to life as never before through superb writing, impeccable research and penetrating insight.  It is a terrific book."
—Doris Kearns Goodwin, author of Team of Rivals
 
 
"Sinatra was to 20th Century stagecraft what Churchill was to statecraft: the towering presence of the age. In this lyrical narrative, suffused with a mastery of popular culture, Frank is back—this time as a major figure in American history."
—Jonathan Alter, author of The Promise: President Obama, Year One   
 
 
"James Kaplan succeeds not just in bringing Frank Sinatra alive in all his complexity, but in revealing in detail how he consciously, deliberately, and painstakingly transformed himself into a triumphantly successful entertainer and a national icon."
—Michael Korda, author of Ike
 
 
"At long last, we have a biography of Sinatra worthy of the man...a pop innovator whose influence remains incalculable, whose art remains undiminished. James Kaplan tells this story with the authority of a writer who inhabits his subject from deep inside. The pages fly by on the wings of song."
—Gary Giddins, author of Bing Crosby: A Pocketful of Dreams and Warning Shadows
 
 
Doubleday, 9780385518048, 800pp.
Publication Date: November 2, 2010
About the Author
JAMES KAPLAN is a novelist and nonfiction writer whose essays, reviews, and profiles have appeared in "The New Yorker," the "New York Times Magazine," "Vanity Fair," "Esquire," and "New York." He coau-thored John McEnroe's autobiography, "You Cannot Be Serious," a number-one "New York Times "bestseller, and coauthored the bestselling "Dean and Me "with Jerry Lewis. He lives in Westchester, New York, with his wife and three sons.
or
Not Currently Available for Direct Purchase