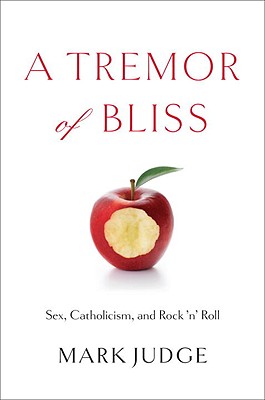 A Tremor of Bliss: Sex, Catholicism, and Rock 'n' Roll (Paperback)
Sex, Catholicism, and Rock 'n' Roll
Image, 9780385519205, 192pp.
Publication Date: August 17, 2010
* Individual store prices may vary.
or
Not Currently Available for Direct Purchase
Description
   Up to the current day, matters of sexual morality—including contraception, abortion, premarital sex, and gay marriage—have polarized the Catholic Church. In the wake of the turmoil of the 1960s, when liberal theologians challenged the Church's traditional views on the subject, a schism has opened. Much of the world, and many Catholics themselves, believe that the views of each camp are clear and well defined. As Mark Judge reveals in this trenchant and illuminating defense of the teachings of his Church, this is far from the case.
   Without sensationalism, Judge is candid here about his personal journey from the playgrounds of the sexual revolution to his eventual belief in the need to combine sexuality with love and commitment to another person, not as an end in itself but rather as a particularly direct means of opening oneself up to God's love. He also sees support for the Christian theology on love in a seemingly unlikely place: rock music. He delves into the Church's teachings on sexual matters, going back to the time of Saint Augustine, Saint Thomas Aquinas, Saint John of the Cross, and Pope John Paul II while also acquainting us with more contemporary voices from within the Church—as well as from the pop charts.
About the Author
MARK JUDGE is a journalist whose books include Damn Senators: My Grandfather and the Story of Washington's Only World Series Championship and God and Man at Georgetown Prep: How I Became a Catholic Despite 20 Years of Catholic Schooling. His writing has appeared in the Washington Post, New York Times, Wall Street Journal, First Things, and the Weekly Standard.
Advertisement