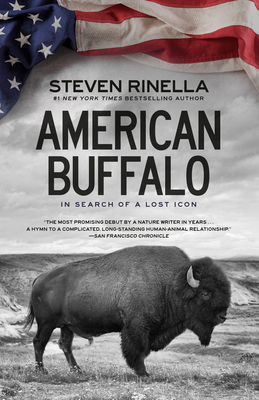 American Buffalo
In Search of a Lost Icon
Paperback

* Individual store prices may vary.
Other Editions of This Title:
Digital Audiobook (12/1/2008)
Digital Audiobook (7/29/2019)
December 2008 Indie Next List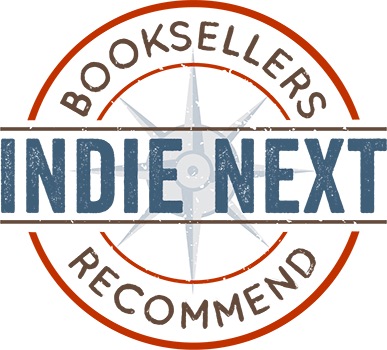 "American Buffalo is a fascinating, panoramic account of buffalo, their evolution, and the long history of their relationship with humans. Rinella's enthusiasm for his subject is evident as he skillfully juxtaposes his personal experience as a proficient and dedicated hunter with sections on archaeology and history, all accessibly and engagingly written."
— Lynne Almeida, Spellbinder Bookshop, Bishop, CA
View the List
Description
From the host of the Travel Channel's "The Wild Within."

A hunt for the American buffalo—an adventurous, fascinating examination of an animal that has haunted the American imagination.
 
In 2005, Steven Rinella won a lottery permit to hunt for a wild buffalo, or American bison, in the Alaskan wilderness. Despite the odds—there's only a 2 percent chance of drawing the permit, and fewer than 20 percent of those hunters are successful—Rinella managed to kill a buffalo on a snow-covered mountainside and then raft the meat back to civilization while being trailed by grizzly bears and suffering from hypothermia. Throughout these adventures, Rinella found himself contemplating his own place among the 14,000 years' worth of buffalo hunters in North America, as well as the buffalo's place in the American experience. At the time of the Revolutionary War, North America was home to approximately 40 million buffalo, the largest herd of big mammals on the planet, but by the mid-1890s only a few hundred remained. Now that the buffalo is on the verge of a dramatic ecological recovery across the West, Americans are faced with the challenge of how, and if, we can dare to share our land with a beast that is the embodiment of the American wilderness.

American Buffalo is a narrative tale of Rinella's hunt. But beyond that, it is the story of the many ways in which the buffalo has shaped our national identity. Rinella takes us across the continent in search of the buffalo's past, present, and future: to the Bering Land Bridge, where scientists search for buffalo bones amid artifacts of the New World's earliest human inhabitants; to buffalo jumps where Native Americans once ran buffalo over cliffs by the thousands; to the Detroit Carbon works, a "bone charcoal" plant that made fortunes in the late 1800s by turning millions of tons of buffalo bones into bone meal, black dye, and fine china; and even to an abattoir turned fashion mecca in Manhattan's Meatpacking District, where a depressed buffalo named Black Diamond met his fate after serving as the model for the American nickel.

 Rinella's erudition and exuberance, combined with his gift for storytelling, make him the perfect guide for a book that combines outdoor adventure with a quirky blend of facts and observations about history, biology, and the natural world. Both a captivating narrative and a book of environmental and historical significance, American Buffalo tells us as much about ourselves as Americans as it does about the creature who perhaps best of all embodies the American ethos.
Praise For American Buffalo: In Search of a Lost Icon…
Praise for American Buffalo

"This is some of the best writing on our great national beast since George Catlin—and that was in 1841. A real triumph."
—Bill McKibben, author of The Bill McKibben Reader

"This is a big-game hunting story like no other: Steven Rinella is in search of an animal, quite literally. But also historically, existentially, and maybe even spiritually. Follow him on this curious armed quest—and, like him, you will quickly find yourself immersed in the fate of our mightiest and most talismanic beast."
—Hampton Sides, author of Blood and Thunder

"Steven Rinella's American Buffalo is a boldly original and ultimately refreshing book. It is also fearsome and occasionally frightening, and one wonders if the author is quite mad. There are insights into nature and American history here that will be totally unfamiliar to the reader."
—Jim Harrison, author of Returning to Earth and Legends of the Fall

"Here is one of those rare books that make you feel larger, smarter, and entirely exhilarated for having read them. Steven Rinella's lens on the world is entirely his own, as is his grace on the page. American Buffalo is an achievement through and through."
—Deirdre McNamer, author of Red Rover

"Moving and downright funny. . .Rinella writes with authority about the process of turning a living creature into steak, and easily renders an enormous amount of historical and scientific information into a thoroughly engaging narrative."
—Publishers Weekly (starred review)

"Here is a wonderful young writer that everyone should know about. Steven Rinella is exciting, adventurous, technically gifted, honest, funny—a great new voice in American nonfiction."
—Ian Frazier, author of Great Plains, On the Rez, and The Fish's Eye

Random House, 9780385521697, 304pp.
Publication Date: September 15, 2009
About the Author
STEVEN RINELLA is the author of The Scavenger's Guide to Haute Cuisine and a correspondent for Outside magazine. His writing has also appeared in The New Yorker, American Heritage, the New York Times, Field & Stream, Men's Journal, and Salon.com. He grew up in Twin Lake, Michigan, and now tries to split his time between Alaska and Brooklyn, New York.