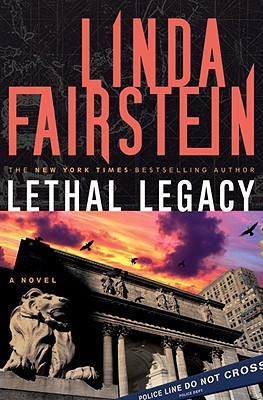 Lethal Legacy (Alexandra Cooper Novel) (Hardcover)
Doubleday, 9780385523998, 384pp.
Publication Date: February 10, 2009
* Individual store prices may vary.
or
Not Currently Available for Direct Purchase
March 2009 Indie Next List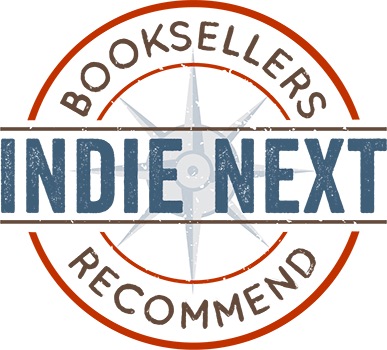 "This is the perfect book for someone who loves both books and mysteries, as much of the action involves the New York Public Library. Assistant DA Alex Cooper becomes entangled in murder, rare book theft, and high society in this fast-paced novel. A great read!"
— Terry Lucas, The Open Book, Westhampton Bch, NY
View the List
Description
In Linda Fairstein's outstanding new novel, the New York Public Library houses dazzling treasures—and deadly secrets.

When Assistant District Attorney Alex Cooper is summoned to Tina Barr's apartment on Manhattan's Upper East Side, she finds a neighbor convinced that the young woman was assaulted. But the terrified victim, a conservator of rare books and maps, refuses to cooperate with investigators. Then another woman is found murdered in that same apartment with an extremely valuable book, believed to have been stolen. As Alex pursues the murderer, she is drawn into the strange and privileged world of the Hunt family, major benefactors of the New York Public Library and passionate rare book collectors.

Eventually Alex connects their internal family rivalries to a priceless edition of Alice in Wonderland, which also contains the world's oldest map. Would one of the well-bred Hunts be willing to kill for the treasures? The search for the answer takes Alex and her team on a breathtaking chase from Manhattan's grandest apartments to the secret tunnels and chambers of the New York Public Library, and finally to a nineteenth-century underground vault. There, in the pitch-black darkness, Alex comes face-to-face with the killer who values money more than life.

Featuring a cast of elite, erudite, and downright eccentric characters, and a complex trail of clues that will have you guessing until the final pages, Lethal Legacy is Linda Fairstein's most beguiling thriller yet.
About the Author
"New York Times" bestselling author LINDA FAIRSTEIN is one of America's foremost legal experts on crimes of sexual assault and domestic violence. She lives in New York City and on Martha's Vineyard.
Praise For Lethal Legacy (Alexandra Cooper Novel)…
PRAISE FOR LETHAL LEGACY

"A nifty mystery that starts off as a harrowing missing-person-homicide case, but blossoms into something far deeper. Lethal Legacy is great–my personal favorite in this bestselling series." —Harlan Coben

"What lifts author Fairstein a step or two above her fellow crime writers is her pitch-perfect skill with dialogue." —St. Louis Post-Dispatch

"[The characters'] adventures are reminiscent of the quests of Indiana Jones or National Treasure. Bibliophiles and Fairstein fans are in for a treat." —Library Journal

"One of Linda Fairstein's stronger offerings." —The Washington Post

"Fairstein brings her A game to her 11th Alexander Cooper novel with a top-notch plot, realistic situations, and believable characters." –Orlando Sentinel

"In a crowded genre, Fairstein's affinity for New York and its people stand out." –Miami Herald

"Fascinating…curiosity picqued, readers will surely want to find out more." —Booklist

"Entertaining…. Full of fun information about the NYPL." —Publishers Weekly


PRAISE FOR LINDA FAIRSTEIN

"One of the best crime writers in fiction today."
—Nelson DeMille

"Fairstein … makes the legal issues more exciting than any high-speed chase."
—New York Time

"A champion teller of detective tales."
—USA Today

"Alexandra Cooper, like her creator Linda Fairstein, is a force to contend with: smart, tough, and literate to boot!"
—Sue Grafton
What makes this an ideal case for Alex, Mike, and Mercer? How do their special skills help them to navigate the world of the Hunts? What makes the Hunt family different from any other suspects they have encountered?
How did you interpret Tina Barr's cryptic description of her work? If you were in her position, would you have gone to the police after the first attack?
How did your impressions of Minerva Hunt change throughout the novel? Did you trust Karla? What was your theory about why she was found with the jewel-encrusted copy of the Bay Psalm Book?
Discuss the different motivations of the collectors portrayed in Lethal Legacy, from Jonah Krauss to Alger Herrick. What makes them covet particular objects?
Why is it important to preserve early volumes such as the Bay Psalm Book? In a digital age, why do printed books matter? What did you learn about the history of book printing and mapmaking by reading Lethal Legacy?
Though Lethal Legacy is entirely a work of fiction, in 2006 a real-life map thief admitted to stealing dozens of valuable specimens, targeting institutions ranging from the New York Public Library to Yale's Beinecke Library. In your opinion, what (and who) drives the high market value of centuries-old maps? What value, besides a financial one, do these artifacts have in Lethal Legacy?
Most of Linda Fairstein's fans know that she worked in the Manhattan District Attorney's Office for more than twenty years. But not many fans know that she collects rare books. How does it affect your reading to know that Fairstein is a rare-book lover herself?
What was the legacy of the Jasper Hunts, in emotional terms? Was Jasper Hunt Junior mad or brilliant? Or both? Is he solely responsible for the feuds between the Hunt siblings?
Does Jane Eliot appreciate rare books in a way that is different from the other characters? How was her childhood enhanced by life in the New York Public Library?
Jonah Krauss describes how his life changed after he bought an early edition of The Great Gatsby. If you could pay any price, which rare book would you most want to own?
In chapter five, Alex fights for access to California's DNA database, trying to clinch her case against Jamal Griggs. DNA evidence also affects the Hunt family tree. Should America adopt Britain's Police and Justice Act, which allows police to collect and retain DNA from anyone who is arrested?
Alex has a harrowing cab ride on her way to meet Luc for dinner. How does that evening capture the two sides of her life: the gritty, constant threat of retaliation and an evening with a man who loves to surround her with luxury? What makes Luc the perfect antidote to her stressful job?
How did Travis Forbes become powerful? How is his power different from the Hunt family's?
Discuss the New York Public Library's role as a character in the novel. What did you discover about its unique history? What has helped this landmark endure into the twentyfirst century?
Alex has encountered many criminal minds since her debut in Final Jeopardy. Do all perps, including the ones in Lethal Legacy, share a common weakness?
Advertisement