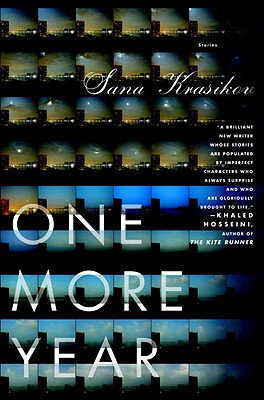 One More Year
Stories
Hardcover

* Individual store prices may vary.
Other Editions of This Title:
Digital Audiobook (9/17/2009)
Paperback (8/11/2009)
September 2008 Indie Next List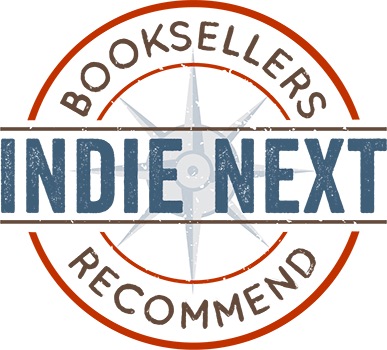 "Sana Krasikov has a serious knack for writing characters so realistic you feel like you are watching them. What resonates most profoundly about One More Year are the ways in which the characters attempt to connect to one another, as they search for familiarity where it will not be found, and the familiar appears in the place where they never thought to look."
— J. Wells, The Elliott Bay Book Company, Seattle, WA
View the List
Description
One More Year is Sana Krasikov's extraordinary debut collection, illuminating the lives of immigrants from across the terrain of a collapsed Soviet Empire. With novelistic scope, Krasikov captures the fates of people–in search of love and prosperity–making their way in a world whose rules have changed.
Praise For One More Year: Stories…
"An amazingly mature work for a young author. The eight stories herein are all shrewdly humane and formally exquisite. Initial readers of Drown and Interpreter of Maladies must have felt the shock of discovery after encountering those stellar debut collections. Well, now there's a new kid on the block: Krasikov is as good as Junot Diaz and Jhumpa Lahiri were at this stage in their careers. . . One awaits Krasikov's future work. If these stories are any indication, her name will become justifiably familiar."
–Miami Herald

"Krasikov's soft, steady voice describing terrible violence creates a quiet explosion, to stunning effect. Equally remarkable is her ability to set forth complications–prior marriages, children, pervasive devaluation of women, longing for love–in a way that enters us at once, and utterly convinces. . . Graceful and keen, these stories seep into memory not only for their unflinching gaze but also for their sane compassion. It is one thing (often a writer's self-flattery) to present characters in complex distress as if they were specimens. It's something else to stand alongside them, not with sentiment but with humility, with a kind of emotional and spiritual solidarity. Krasikov achieves this, and we're larger for it."
–San Francisco Chronicle

"Her book is more cogent, as a collection with a point, than most. . . Ms. Krasikov's short stories are some of the finest debut work to appear in recent years. Bitterness and martyrdom are the spice of these stories, and one of her characters, bewildered by the petty tit-for-tat around her, wonders: 'Must every simple decency now be counted?' But that kind of counting is precisely what makes a writer of manners superb."
–The New York Sun

"Krasikov imbues her writing with a tangible humanity that erases the otherness an unfamiliar culture so often breeds, and in the process makes us care about each one of her characters. Whether male or female, teenage or elderly, in chaotic modern Moscow or a bucolic New York City suburb, their stories feel immediate, urgent, and gratifyingly real."
–Entertainment Weekly (A-)

"They have extricated themselves from dead-end lives in their native Russia; now some of the emotional émigrés in Sana Krasikov's stunning debut collection of stories are in America, trapped in makeshift jobs or marriages, and waiting, always waiting, for redemption. One More Year is an exploration of 'an entire world transposed, like an ink blot on a folded map, from one continent to another,' an atlas of continental drift."
–O, The Oprah Magazine

"One More Year riffs on the old story of the immigrant experience in America in a surprisingly fresh way… her story collection is consistently original."
–Time Out New York

"In her stunning short story debut, Krasikov hones in on the subtleties of hope and despair that writhe in the hearts of her protagonists, largely Russian and Georgian immigrants who have settled on the East Coast . . . Though many of Krasikov's stories are bleak, there are swells of promise . . . Krasikov's prose is precise, and her stories are intelligent, complex and passionate."
–Publisher's Weekly (starred review)

"While many of the stories are told from the point of view of women, hailing from the former Soviet Republic of Georgia, the characters differ greatly both in terms of economic opportunity and religious affinity–even as they all share a certain longing for love and connection. . . Filled with clear-eyed observations, this elegant debut frequently alights on romantic disappointment while leaving just enough room for hope."
–Kirkus Reviews

"Many of Krasikov's characters in her captivating debut are immigrants of the former Soviet Union, searching for, and often finding, resilience in life and love. . . Krasikov's careful prose augments the quiet complexity of her characters as they confront love and loss within an unfamiliar landscape. Despite their melancholic situations, the protagonists in these eight tales still manage to find moments of reckoning and grace."
–Booklist

"Sana Krasikov is a brilliant new writer. The stories of One More Year are populated by imperfect characters who always surprise, and who are gloriously brought to life with humor, sympathy, and unexpected tenderness."
–Khaled Hosseini, author of The Kite Runner and A Thousand Splendid Suns

"Sana Krasikov's memorable characters emerge, fully formed and breathing on their own, from a deep, clear pool of seemingly effortless language, a knowing and incisive but empathetic sensibility. These stories are original, resplendent, and brilliant."
–Kate Christensen, author of The Great Man

"Sana Krasikov is the real thing. Her stories take shape inside the specific world of émigrés wrestling with language and loss and the stubborn details of survival, but they open into the largest of worlds and speak a universal language of heartbreak and desire."
–Jonathan Rosen, author of The Life of the Skies

"Sana Krasikov's observations of the world her characters inhabit–full of big and small tragedies, laughable and lamentable incidents–are as sharp as a surgeon's scalpel, yet her understanding of her characters–most often of their follies and imperfections–are tender and sympathetic. She treats every story as a novel, and the readers of these stories will, in the end, live with the characters beyond the space of a short story.  These stories are the debut of a major literary voice shaped by the literary traditions both American and Russian."
–Yiyun Li, author of A Thousand Years of Good Prayers
Spiegel & Grau, 9780385524391, 240pp.
Publication Date: August 12, 2008
or
Not Currently Available for Direct Purchase