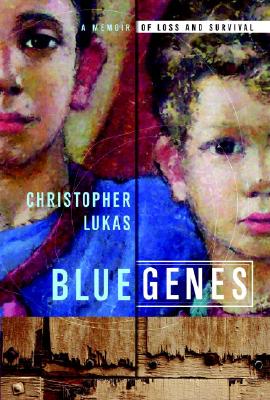 Blue Genes: A Memoir of Loss and Survival (Hardcover)
A Memoir of Loss and Survival
Doubleday, 9780385525206, 272pp.
Publication Date: September 16, 2008
* Individual store prices may vary.
or
Not Currently Available for Direct Purchase
October 2008 Indie Next List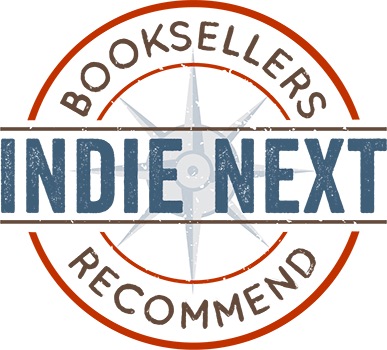 "Christopher Lukas's account of his family history of mental illness, depression, bipolar disorder, suicide, and alcoholism is a compassionate and literate examination of nature, nurture, and self determination. While it could have been a litany of woes it is a surprisingly upbeat narrative of survival and perseverance."
— Karen Ore, Llama Llama Books, Bozeman, MT
View the List
Description
Tony and I are brothers across the stroboscopic echoes of the past: dissolving across black interludes into the next image, and the next, and the next, until all vestige of pure vision is destroyed. All that is left is memory, and we know how faulty that can be. Who Tony was is forever blurred by who I was and how I remember who I thought Tony was . . . He is dead, and I am alive—left to dwell on questions, and to seek the answers . . .
Would I, too, end up killing myself? Was the legacy of self-destruction I would discover in my family too great for me to survive? If so, when would the pendulum swing? And, if it never did, why not? How could I—almost alone among my family—escape?
—From Blue Genes
This courageous, engrossing memoir explores the complex and shattering effects of a family legacy of depression and suicide on the author and his brother, the award-winning journalist, J. Anthony Lukas.

Christopher (Kit) Lukas's mother committed suicide when he was a boy. He and his brother, Tony, were not told how she died. No one spoke of the family's history of depression and bipolar disorder. The legacy of guilt and grief haunted Kit and Tony throughout their lives.
Both brothers achieved remarkable success, Tony as a gifted journalist, Kit as an accomplished television producer and director. After suffering bouts of depression, Kit was able to confront his family's troubled past, drawing on his experience to write Silent Grief, an invaluable guide to surviving a loved one's suicide. Tony forged a sterling career, eventually winning two Pulitzer Prizes, including one for the now-classic book Common Ground. But he never seemed to find the contentment Kit had attained; he remained creative, but depressed. In 1997, shortly before the publication of his acclaimed book, Big Trouble, Tony Lukas committed suicide.
Blue Genes portrays the lives of two brothers who alternately locked horns and found solace in each other. Written with heartrending candor, it captures the devastation of this family legacy of depression, but it is also surprisingly uplifting, as it details the strength and hope that can provide a way of escaping its grasp.
Praise For Blue Genes: A Memoir of Loss and Survival…
"A compassionate but clear-eyed view of his family history. . . . With candor and courage Lukas writes that even now . . . he still has more questions than answers." —Washington Post

"Lukas movingly describes what it was like to grow up the child of a suicide. . . . His story will resonate with readers who have lost friends or family members." —USA Today

"Fascinating." —Harper's

"Poignant." —New York Observer

"A harrowing tale, told with some restraint and sorrow." —Pittsburgh Post-Gazette

"This is a book that makes you feel you should call the author and ask him to reassure you that he is O.K. . . . [Lukas] has held on to life and to the story of a lifetime." —The New York Times Book Review

"A harrowing tale, told with some restraint and sorrow. . . . [Lukas] coped for better or worse with the sense of abandonment all his life, including the disappearance of his brilliant older brother, lost to demons of his own." —Pittsburgh Post-Gazette

"Christopher Lukas' mother killed herself when he was 6. His brother, journalist J. Anthony Lukas, committed suicide 56 years later—but only after the author's grandmother, aunt, and uncle took their lives as well. . . . For fans of William Styron's Darkness Visible." —Entertainment Weekly

"This gentle story is a reminder that stopping such family legacies requires candor and courage. . . . [Suicide] is an accusation of all we did not do and a loss of all that was there. Lukas attempts to remedy both in this book, by bringing his family story into the light." —Portland Oregonian

"In his searingly candid memoir, [Lukas] provides an anatomy of melancholy, examining the mysteries of bipolar disorder, acknowledging a lifelong fight with his own demons, and grieving over those who could not emerge from the dark night of the soul. . . . Blue Genes is more than an apt title; for those who are no strangers to the heritage of sadness, it's an invaluable survivor's manual." —Stefan Kanfer, City Journal
Advertisement