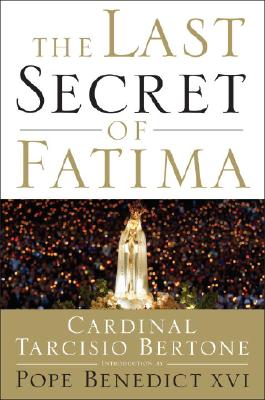 The Last Secret of Fatima: My Conversations with Sister Lucia (Hardcover)
My Conversations with Sister Lucia
Doubleday Books, 9780385525824, 171pp.
Publication Date: May 6, 2008
* Individual store prices may vary.
or
Not Currently Available for Direct Purchase
Description
With an introduction by Pope Benedict XVI and including information previously suppressed, the Vatican's Secretary of State, Cardinal Bertone, definitively reveals and explains one of the most controversial events in twentieth-century Catholicism--the 1917 apparition of the Virgin Mary at Fatima.
During World War I, three Portuguese children received a vision in which Mary, the Mother of Jesus, foretold great global turmoil. The first part of their vision--warnings about World War II, communism, and the spread of atheism--were widely publicized, but Vatican officials were hesitant to reveal the vision's concluding images, thus creating the "secret" of Fatima. Speculation about this secret gripped many Catholics, and the aura of intrigue surrounding Fatima grew when the Church hierarchy barred the last surviving visionary from speaking publicly.
In""THE LAST SECRET OF FATIMA, ""Cardinal Bertone, the Vatican equivalent of prime minister and a top advisor to Pope Benedict, breaks the Vatican's official silence on the last secret. Rather than Armageddon, he claims, the final prophecy envisaged the 1981 assassination attempt on Pope John Paul II. Bertone argues the apparition at Fatima was a call to renewal for the Church, and he was assigned the task of promulgating this message by the Pope.
About the Author
CARDINAL TARCISIO BERTONE is the Secretary of State for the Holy See. Prior to his current position, Bertone was Archbishop of Genoa, Italy, and during the papacy of John Paul II, he was the number-two figure in the Congregation for the Doctrine of the Faith. In 2000, Bertone was sent to Fatima by Pope John Paul II to prepare for the release of the "final secret."

The book is translated by ADRIAN WALKER, an American theologian living in Europe, who has served as translator for Pope Benedict XVI's "Jesus of Nazareth."
Advertisement